THE PERSONAL TRAINER CONNECTION!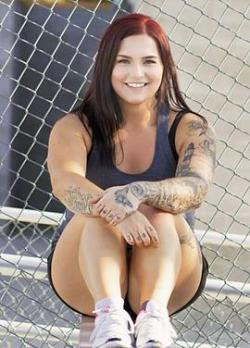 Specialties
Strength Building
Body Building
Weight Loss
Body Sculpting
Fat Loss
Personal Trainer Overview
Hello! I'm Kelcee Lunceford, I've been in love with the process of physically and mentally transforming myself in the fitness industry for the last 7 years. My main focus has been to manifest myself into a strong confident woman who can hold my head high, and be proud and feel sexy in the skin I'm in.  I truly believe that you cant love anyone else until you love yourself first.  I have finally reached that point and am now fully committed to spreading my joy for fitness! That brings me here! My goal is to travel on a long fitness journey with as many individuals as I can to help motivate and obtain an abundance amount of confidence and strength, not only physically but mentally as well! My family has been a huge part of my success and I wouldn't be where I am today with out the love and support of them! On my free time I love laughing with my family, hiking to an amazing view at a peak of a mountain, kayaking, traveling, and relaxing on the beach!
Training Philosophy
My main focus is fat loss and muscle gain. Individuals who want to shed that extra body fat and build muscle! I work with clients anywhere between 13-65 at all levels of fitness. I want to strengthen your core and your mind at the same time so you can feel strong, sexy, and confident all at once. I want to bring focus to the amount of fun you can have while transforming yourself into a fitness god/goddess! It's so easy to lose interest when your routine is the same, and your food is bland. I'm going to mix things up weekly. Jump rope, HIIT training, dancing, hiking, and getting you outside sweating in the sun! I can work with weight training as well as body weight training, if you light high intensity cardio based training I can do that as well! Lets chat!
Education
7+ years in the fitness industry!
Bio
"Overview"