THE PERSONAL TRAINER CONNECTION!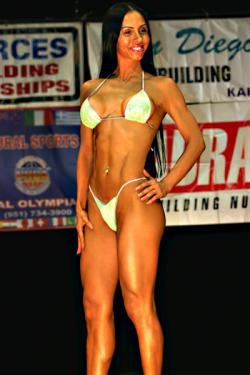 Combination of body sculpting, andurance, strength, dancing and nutrition diet.
Katia Vaz -
(323) 449-0790
Los Angeles, California 90027
Trains both men and women.
contact trainer
Specialties
Strength Building
Body Building
Weight Loss
Aerobics
Body Sculpting
Dancing.
Training Locations
home
gym
studio
work
outdoors
My private studio
Certifications
All my certifications are from Brazil. I am doing one in hear soon just to add more credit for my resume.
Personal Trainer Overview
The skills of being able to combine all Latin dance with weight training. The result is a body with strong muscle but at the same time that looks very natural. With a lots of definition and lean muscle.
Training Philosophy
My philosophy is if you enjoy exercise you will never stop right? That's where I will fit in. I'll make you have so much fun and it will be always different and exiting. Your work out will never be the same again. The methods I use is a combination of everything! Core, cardio, sculpting, weight loss, dancing, stretching, diet, nutrition. I will be your mentor, directing you from the exercise room, all the way to diet and nutrition.
Education
Physical education in my Country Brazil. 15 years of experience in weight training. Experienced in group classes for 25 years. Dance instructor for 30 years.
Bio
I am from Brazil. And I am more then 52 times Latin dance champion and 9 times Brazilian samba Champion. The experience with the weight training and group exercises combine with over 32 styles of dance made me stand out from others! I am also a Choreographer for the top dancers in LA. and Brazil.