THE PERSONAL TRAINER CONNECTION!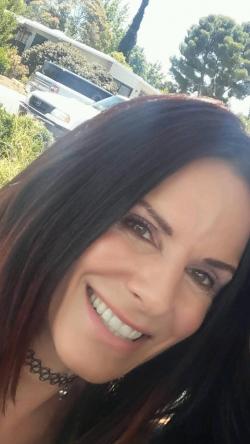 Certified Personal Trainer
Kat Baumgartner -
(831) 419-7822
San Jose, California 95125
Trains both men and women.
contact trainer
Specialties
Strength Building
Body Building
Weight Loss
Rehabilitation
Body Sculpting
Certifications
Certified Personal Trainer
(CPT) NASM Corrective Exercise Specialist
(CES) NASM
Personal Trainer Overview
I provide private 1:1 training which is geared for clients who want and/or need individualized attention and motivation with very specific programming adjustments and follow-up. I also provide semi-private (2:1, 3:1) for clients who may or may not share similar fitness levels and/or goals, but enjoy the camaraderie of training with other people. This option is geared for clients who want the "Personal" in Personal Training yet need a more economical option.
Training Philosophy
I have competed and placed in three NPC (National Physique Committee) and WBFA (Women's Bodybuilding and Figure Association) competitions, have participated in 24-hour adventure races, and completed the Big Sur Marathon. Although I know what it takes to compete, I now take a more holistic approach to fitness. I believe that exercise should be a means to an end, not the end itself: Exercise shouldn't be an activity that one does for 60 minutes simply for the sake of exercising, it should enrich your life and empower you. By identifying and correcting faulty movement patterns and/or muscle imbalances, proper joint motion can be restored, chronic pain alleviated, and activities that once seemed out of reach suddenly become a reality. I believe that ANYONE has the ability to reach his/her health and fitness goals and I want to help my clients identify and overcome any obstacles standing in their way. I believe in YOU and want to help you believe in yourself!
Education
After my tenure as a Bay Area firefighter, I decided to return to health and fitness. Investing the time to further my professional education, I've attained the credentials of Certified Personal Trainer (CPT) and Corrective Exercise Specialist (CES) through the National Academy of Sports Medicine (NASM).
Bio
I've been interested in health and fitness for most of my life. When I was 12 years old, I taught aerobics in my garage to the kids in the neighborhood and eventually went on to become a certified aerobics instructor and personal trainer. Years later, I decided to pursue my dream of becoming a firefighter and enjoyed a 14 year career here in the Bay Area. I know what it takes to stay strong, both physically and mentally. Being a firefighter requires more than just physical strength, it requires focus, courage, and determination, innate qualities I draw upon to motivate, inspire, and encourage my clients to reach their fitness goals. Returning to personal training after a career as a firefighter has truly been a blessing. Over the course of my 14 year carrer, I suffered several injuries as a result of cumulative trauma. The job really took a toll on my body. After 2 knee surgeries and 2 shoulder surgeries, I have experienced first hand, the challenges of recovering both physically and mentally. It is an honor and blessing to empower others to do the same.