THE PERSONAL TRAINER CONNECTION!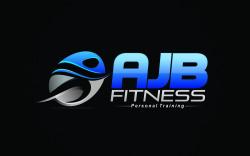 San Jose & Santa Clara Personal Training
Justin C -
(408) 334-7784
Santa Clara, California 95050
Trains both men and women.
contact trainer
Specialties
Strength Building
Body Building
Weight Loss
Rehabilitation
Aerobics
Body Sculpting
Boot Camp
Training Locations
home
work
gym
studio
outdoor
United States
Personal Trainer Overview
South Bay Area Personal Training was established in 2010 by Justin Cordeiro. I established South Bay Area Personal Training due to my passion for fitness and helping people. I have been personal training for 6+ years, with over 50,000 personal training sessions under my belt. I worked for corporate gyms for 2+ years. After working for a corporation for a few years I knew it was time to make a change. In 2010 I established South Bay Area Personal Training in regards to standing out from an average personal trainer, and be among the elite top personal trainers, due to: knowledge, passion, experience, and achieving your goals. I've studied kinesiology (study of the body and it's movements) and nutrition throughout college. I have also taken many workshops and classes to further my knowledge. Having gone to school for kinesiology and nutrition gives me great knowledge of personal training. I've played soccer my entire life, since I've stopped playing I have gained the same passion for weight lifting and personal training. Working in the gym industry my entire life, and personal training for 6+ years, has given me great experience by knowing how to accomplish my clientele's goals. Creating a road map for each client and reaching those goals is what I help my clientele achieve. I look to achieve each clients demands while educating each client in detail about diet and correct form. Listening to my clients about their needs and goals has helped me dramatically in becoming a top personal trainer. Keeping my clientele happy is my #1 priority, reaching their goals properly is a moral I stand by. Private & In home/Mobile Personal Training I train the majority of my clientele at a private personal training gym in San Jose. I'm also a home/mobile personal trainer throughout the South Bay. I have done mobile personal training for clientele in their home, office, apartment, gym, etc.
Training Philosophy
Listening and Executing Real Body Results I have witnessed a good amount of personal trainers give the same workout to a client who is trying to gain weight/muscle gain and a client who wants to lose body fat/weight. Listening to my clients goals and comments is important to help me achieve YOUR goals! I train some clients that only want to focus on certain muscle groups in their body. As YOUR personal trainer I will listen to what you have to say, from negative feedback to a positive gesture about your body changing. Listening and coming up with a plan for you, as my client, is key. After we have a plan we'll execute OUR plan, with hard work, discipline, proper weight lifting form, and understanding your diet.
Education
Currently attending school full time for KNS and Nutrition.
Bio