THE PERSONAL TRAINER CONNECTION!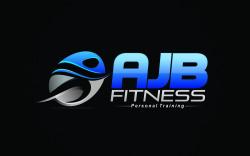 AJB Fitness|Santa Clara Personal Training & Boot Camp Classes
Justin C -
(408) 781-9566
Santa Clara, California 95050
Trains both men and women.
contact trainer
Specialties
Strength Building
Body Building
Weight Loss
Rehabilitation
Boot Camp
Training Locations
home
work
gym
studio
outdoor
United States
Personal Trainer Overview
I have been personal training in Santa Clara for four years now. I also do personal training in San Jose. I have found an amazing future for myself as well as my clients. I currently train at a private training facility located in Santa Clara/San Jose. The majority of my training is done in Santa Clara. Personal training in Santa Clara has become a lifestyle for me and it has been a true pleasure for me, to be able to change peoples' lives daily.
Training Philosophy
AJB Fitness Santa Clara personal training has developed a unique system of 1 on 1 personal training. for my clients who are willing to work for their results in the quickest,safest, and reasonable amount of time. Listening to my clients has helped both me and my clients communicate with one another to reach our goals. Whether you're looking for ½ hour or 1 hour personal training sessions in Santa Clara, we can reach your goals. AJB Fitness Santa Clara Boot Camp was designed based on AJB Fitness Santa Clara personal training structure. We have designed a program that incorporates both diet and exercise to give our clients the best results out of their workouts. We incorporate many different types of workouts so you will never repeat the same workout every class. AJB Fitness Santa Clara Boot Camp include the following workout routines: Cardiovascular Training Weight Resistance Training Upper Body Workouts Lower Body Workouts Resistance Band Training Core Exercises Running Stretching
Education
Currently attending school full time for KNS and Nutrition.
Bio
Growing up I was always overweight. I took action to change my life about five years ago. After I got into shape I helped transform my families life around me. This is when I developed the passion to help other's do the samething.