THE PERSONAL TRAINER CONNECTION!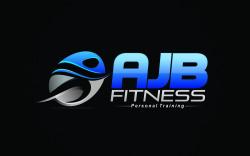 San Jose Personal Training
Justin C -
(408) 334-7784
Bakersfield, California 93311
Trains both men and women.
contact trainer
Specialties
Strength Building
Body Building
Weight Loss
Rehabilitation
Aerobics
Body Sculpting
Personal Training
Training Locations
home
work
gym
studio
outdoor
United States
Certifications
Nationally Recognized Certifications: NCEP Personal Training Certification NESTA Personal Training Certification CPR/First Aid Liability Insurance
Personal Trainer Overview
I offer a wide variety of personal training programs to choose from. Based on your fitness goals we will go in depth about one of the following personal training programs: weight loss program, muscle gain, core strengthening, bodybuilding or HIIT training is what your looking for. Based on the personal training program you choose, I will put together the most effective plan to help you achieve your goals. Your fitness plan that I put together will be tailored just for you, based on your weight, body fat, goals, and your personal training program. All of my clientele has a tailored fitness plan that is different from the rest of my clientele. Personal Training at a Private Studio or Mobile Personal Training Solo 60 Minute Personal Training Session Solo 30 Minute Personal Training Session Couple/Buddy 60 Minute Personal Training Session Couple/Buddy 30 Minute Personal Training Session In Home Mobile Personal Training Session
Training Philosophy
Keeping my clientele happy is my main goal. Executing results and achieving each individuals goals has given me the most success in keeping my clientele happy. When talking with client's, the number one questions is how are you going to get me to my fitness goals? Over the years in gaining experience and knowledge in personal training I developed a simple but yet complex formula. Creating a plan and giving my clients all the tools they need to achieve. I create a diet plan, exercise program, off-day exercise program, differentiation of exercises, and always making sure proper form is being executed. A diet plan is 85% of the battle when it comes to losing weight, gaining muscle mass, firming, toning, or bodybuilding. Each diet plan is tailored per client. The diet plans are given in macro nutrients per meal that are easy to follow. Supplying client's with off-day workout plans is important because each client should be working out outside of personal training. Differentiation of exercises and changing up the exercise routine is so important. Doing the same workouts repeatedly will result in a plateau and it will be hard to keep getting results. Maintaining proper form in every exercise is so crucial. Lack of proper form will result in more injuries than benefits, you will also see minimal results. I provide all the tools to reach my clientele's goals with an easy to follow guide.
Education
Associate Degree in Liberal Arts NCEP Personal Training Certification NESTA Personal Training Certification CPR/First Aid Liability Insurance
Bio
I, Justin Cordeiro, serve as an independent personal trainer and have been training many clients who have that goal of transforming their bodies into a body that they've wanted. I've been in the fitness industry as a personal trainer for 6+ years. I worked for corporate gyms throughout the bay area for 2 years. After gaining experience at a corporate gym I decided to shift gears and become and independent personal trainer at private personal training studio. I've been working as an independent personal trainer for the past four years. I hold a two Nationally Recognized Personal Training Certificates: NCEP, NESTA. I also hold an Associates Degree.