THE PERSONAL TRAINER CONNECTION!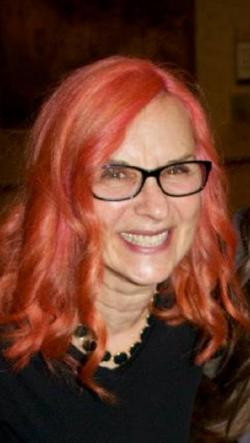 Integrative Fitness and Wellness
Judith Shapiro -
(703) 862-6333
Alexandria, Virginia 22314
Trains both men and women.
contact trainer
Specialties
Strength Building
Weight Loss
Rehabilitation
Yoga
Aerobics
Spin
Flexibility and Balance
Training Locations
home
work
gym
outdoor
Skype or other remote electronic
Certifications
Certified Personal Trainer - American Council on Exercise (ACE) Yoga Alliance RYT200 Yoga Instructor 500-hour Advanced Teacher of Therapeutic Yoga Certification from Integrative Yoga Therapy ACE Mind Body Specialist ACE Senior Fitness Specialist Lakshmi Voelker Chair Yoga Teacher Certification Mad Dogg Certified Spinning Instructor NASM Senior Fitness Specialist NASM Women's Fitness Specialist NESTA Fitness Nutrition Coach Silver Sneakers Circuit
Yoga and Classic Certifications CPR/AED Certified
American Heart Association
Personal Trainer Overview
I believe in an integrative approach to health and well-being with programs based on a vision of fitness and health as a unity of body, mind and spirit. As a personal trainer, yoga teacher and yoga therapist, my approach is qualitative and collaborative. We begin with an in-depth assessment from which, together, we can begin to formulate immediate and long-term goals. I have an extensive array of fitness training, expertise and assessment tools; yoga methods, approaches, and techniques; and the ability to evaluate individual needs and adapt sessions and programs accordingly. Collaboration with clients is key. Each client is on her own journey. I can point the way and accompany her, but ultimately, she is the one who takes the steps on her own wellness path.
Training Philosophy
I strive to provide fitness that is fun, creative, and restorative. To be sustainable, our workouts must be inspiring, enjoyable, safe and easily accessible. I have a wide range of clients with varying ages and physical abilities. I work in traditional gym settings with clients who seek enhanced strength, weight, flexibility, cardiovascular health, and overall body image. Additionally, I have taught yoga to individuals in wheelchairs and walkers in Assisted Living and I work with clients experiencing issues relative to aging, weight, balance, chronic physical conditions and limited mobility. As a yoga therapist, I welcome clients who may be experiencing insomnia; depression; anxiety; issues of weight, body image and personal relationship to food; diabetes, heart disease, asthma and other chronic conditions. I am keenly aware of the benefits of regular exercise, yoga and fitness to all of us, irrespective of experience or physical condition. Every day I see firsthand that engaging in movement and intentional breath can be profoundly life-enhancing.
Education
BA - Bachelor of Biology MHSA - Master of Health Services Administration MA - Master of Management of Aging Services
Bio
I have enjoyed a rich and varied professional life. I continue to explore ways for us to optimize our health and happiness. I have engaged in athletics my entire life – tennis, soccer, running, cycling, hiking, climbing, walking and all matter of physical activities. Over the decades I've adapted to changes in my body, modifying and altering my own approach to fitness in a multitude of ways. Faced with several chronic and acute orthopedic injuries, I happened upon yoga as an enriching and personally curative modality to add to my own wellness program. I have a passion for fitness and delight in bringing wellness to others and sharing in the positive transformations that we can achieve.