THE PERSONAL TRAINER CONNECTION!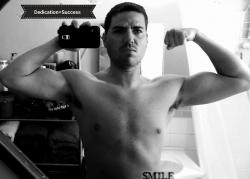 365 Days Fit
Joseph Helgesen -
(516) 864-5161
Lindenhurst, New York 11757
Trains both men and women.
contact trainer
Specialties
Strength Building
Body Building
Weight Loss
Lose weigth fast & Smart-Die
Certifications
own experience going to school after my journey to help others
Personal Trainer Overview
Looking for an experienced, friendly, helpful trainer? Look no further! I was overweight, sick, depressed and not feeling healthy at all i was a candidate for diabetes, stomach acid reflux, blood pressure disorder, joint pain and with my cholesterol sky rocket.. I decided to change my life and i did it with a smart techniques that i learned myself in this difficult journey. I lost 70Lb in six month! sounded crazy? YES i improved my metabolism and no exercise at all. I want to help you and share my experienced with you, PLEASE check my before and after 2015 picture at http://www.365daysfit.com/, Please contact me to start losing weight this week !
Training Philosophy
Make you see result easy and i promise i wioll not waste of your time and money... 516-864-5161
Education
real own experience and going to school
Bio
i have been overweight for years and years following you tube videos, advices here and there + they magic pills and more and more waste of time headache and money wasted..... Nothing work right and NO ONE told me how to id right... i was making this people rich and famous without any good result... so i decided to research our body, like composition, frame, metabolism ,hormones and macros and with this knowledge that took me very long time i lost weight fast and safe eating smart and let my body work right, no craving or weird food please join me and will tell you thing straight this is real and no joke... i was a diabetes candidate, daily join pain, acids reflux days and nights i was taking nexium everyday, headaches, high blood pressure and dizziness i was a mess and i am now 36 years old .... if you feel the same and wanted to change please call me and i help you out.