THE PERSONAL TRAINER CONNECTION!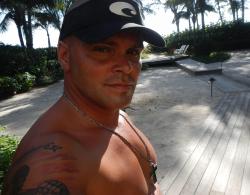 FIT 3 Training and Self Defense Conditioning
Jose Medina -
732-259-4185
Piscataway, New Jersey 08854
Trains both men and women.
contact trainer
Specialties
Strength Building
Body Building
Weight Loss
Aerobics
Kick Boxing
Body Sculpting
SDR: Self Defense Conditioning
Certifications
BA Almeda University
ISSA Certified CPT
State of NJ Physical Conditioning Instructor
Master Instructor/Developer Fgrav Program
Personal Trainer Overview
My fitness and conditioning programs consist of steady paced and personal defense training and conditioning. If provides quality and intense training concepts providing the client better "wellness" training, eating and sleeping habits without the major "diet" approach. I have recently opened up my services to the fitness center called XTREME FITNESS located on Talmadge Road in Edison New Jersey. If there is an interest in not only a sound body but a SOUND MIND, contact me or the Team at XTREME Fitness today for a consultation.
Training Philosophy
Our system combines traditional work out fitness training with intense self defense conditioning, Medicine Ball Intensity Training (MBIT) and good cardiovascular conditioning along with proper eating and supplementation consultations. Our motivation for clients provides Life Coaching Motivation (LCM) and Self Belief Coaching providing the Sound Mind, Sound Body concept. The overall goal is provide the client to live "normal lifestyles" while still maintaining a healthy and awesome physique.
Education
BA Business Administration, Physical Conditioning Instructor, State of New Jersey, International Sports Science Association CPT, Force of Gravity (Fgrav) Defensive Tactics Instructor/Developer, Fgrav Conditioning System Developer, Personal Protection Specialist , CPR Certified
Bio
42 year old Professional Consultant in the field of fitness, specialized personal protection training and conditioning, former enlisted United States Marine Corps Serviceman, law enforcement and military training specialist