THE PERSONAL TRAINER CONNECTION!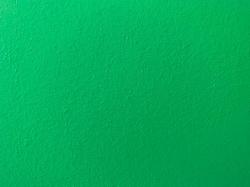 Private Personal Fitness Trainer
Jordan Gruppen -
(248) 602-1716
Royal Oak, Michigan 48073
Trains both men and women.
contact trainer
Specialties
Strength Building
Weight Loss
Rehabilitation
Yoga
Kick Boxing
Body Sculpting
Group Training, Golf
Training Locations
home
studio
In my Fitness Studio
Certifications
NASM - Certified Personal Trainer NSCA - Certified Strength & Conditioning Specialist NASM - Certified Corrective Exercise Specialist NASM - Golf Fitness Specialist First Aid/CPR
Personal Trainer Overview
Fusion Fitness Studio LLC. Personal Training will help you: ◦Improve Posture ◦Achieve Weight loss ◦Improve nutrition eating habits for a lifetime! ◦Feel better ◦Improve your health ◦Gain muscle and lose fat ◦Tone your muscles ◦Improve mental alertness ◦Find motivation ◦Reach your goals ◦Improved endurance
Training Philosophy
The unique approach we will take will help you transform both body and mind. If you want to achieve real, long lasting results, you must do more than exercise your body. You need to change your mindset sometimes as well. With the work we will do together you will change your perceptions and attitude about exercise, fitness, and health. We will inspire you to exercise determination and maintain motivation. Breaking bad habits is one of the most challenging things that you can face. Together, we will replace bad habits with good ones! You will develop habits that bring you energy and also happiness through fitness, good health, and vitality! Private Personal Training provided in my studio in Berkley / Royal Oak
Education
Bachelors of Exercise Science from Spring Arbor University. Master's Degree in Recreation & Sports Science with a concentration in Coaching Education from Ohio University.
Bio
I graduated from Spring Arbor University in May of 2005 with a degree in Health & Exercise Science along with a minor in Business. I also graduated in 2012 from Ohio University with a Master's Degree in Coaching. I am Certified with two of the top nationally known personal training certifications. They are from National Academy of Sports Medicine as a Personal Trainer and also from National Strength & Conditioning Association as a Certified Strength & Conditioning Specialist. Of course I also stay up to date in First Aid/CPR. Along with training; I'm Head Coach of a Varsity Girls Basketball at an area High School. My experience & education as a Fitness Professional, college athlete (baseball), injury rehab of my own(shoulder, elbows, ankles) and being a coach have taught me how making a plan to reach an ultimate goal is so important. The functional progression of your exercises, along with always working on your core & good posture. While also making sure we pay attention to your cardiovascular activities & calories your taking in. We will get you going towards your smaller goals which will in turn help you reach YOUR ultimate goal! Whether your a stay at home or working mother, father of five, accomplished athlete, or aspiring athlete our workouts together will help you reach your full potential!