THE PERSONAL TRAINER CONNECTION!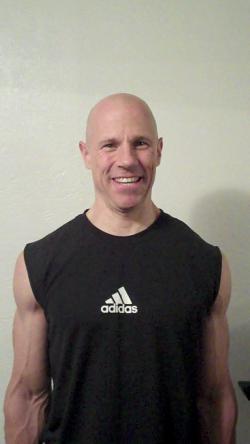 Specialties
Strength Building
Body Building
Weight Loss
Rehabilitation
Body Sculpting
Athletic Coaching
Certifications
John Marshall started his career at Baylor College of Sports Medicine over 15 years ago and has been certified and educated through ISSA
ACE
Baylor PFIT program
Personal Trainer Overview
Our training methods are a combination of Physique Transformation and Athletic Functional Training techniques that are combined with Personalized Nutrition to create a well balanced approach to training.
Training Philosophy
At Total Body Works Personal Training we believe in Building The Engine First, while changing the way you view yourself. We focus on Performance Based Training. This is a unique type of training that sculpts the body and also improves the functionality/performance of joint structures, muscles and cardiovascular systems. We offer this method of training through personalized one on one, group , or boot camp settings.
Education
Baylor College of Sports Medicine, Professional Fitness Instructor Training (PFIT), ISSA, ACE, Scirion Institute of Exercise Physiology. In 2007 Worked closely with a physical therapist to learn shoulder, hip, knee and back rehab techniques.
Bio
John Marshall is an experienced Personal Trainer and Athletic Coach located in Colorado Springs, with a gift for finding the inner athlete within. Over the past 15yrs Johns profile of clientele has ranged from pre-teens to seniors, elite athletes, physical therapists, doctors, and housewifes. John has also helped people regain balance and control skills after severe brain injury. His clients individual performance based programs are designed exclusively in a private studio with his partners of many years. The studio is located on the 2nd floor of the Warehouse restaurant in downtown Colorado Springs. John is also an accomplished competitive cyclist with results ranging from top 5 in mountain bike racing to Colorado State track Sprint Champion. In 2004 he was a member of the National Team that went on to win the National title in track cycling. That same year he was a member of the US Masters World Championship team competing in Manchester England. He now lives in Colorado Springs, Colorado with his wife Jenny and 2 children Autumn and Skye.