THE PERSONAL TRAINER CONNECTION!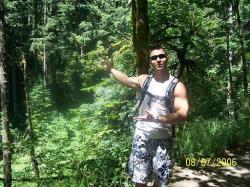 Specialties
Strength Building
Body Building
Weight Loss
Rehabilitation
Body Sculpting
Endurance & Functional Training
Personal Trainer Overview
ProFitness personal trainers share a deep sense of caring about our clients. We are committed to helping you achieve your goals, and have demonstrated the ability to do so time and time again. Personal trainers are only accepted into ProFitness after their work with clients is personally observed over a significant period of time by the ProFitness Personal Trainer Manager. Our personal trainers must prove genuine concern for an undivided attention to their clients, skill, knowledge, creativity, integrity, and a devotion to professional excellence.
Training Philosophy
The benefit of ProFitness lies in our ability to offer the best possible personal trainer for you. No single personal trainer, regardless of skill, will be equally effective with every person. Personal trainers differ in skills, personality, specialties, experiences, background and philosophy. Therefore, we strive to find you a personal trainer that compliments your needs.
Education
ProFitness personal trainers, both male and female, include natural competitive bodybuilders, post-graduate exercise physiologists, career athletes, aerobic/fitness instructors, and therapeutic physical educators.
Bio