THE PERSONAL TRAINER CONNECTION!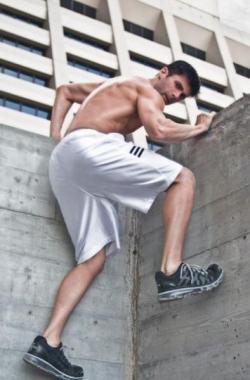 COREFIT101
JOEY -
(646)918-4367
New York, New York 10005
Trains both men and women.
contact trainer
Specialties
Strength Building
Body Building
Weight Loss
Body Sculpting
Core,Crossfit,Bootcamp
Personal Trainer Overview
What to expect when you train with me You are now training with a REAL former ARMY SPECIAL FORCES TRAINER. I trained elite combat soldiers to get them into the best shape physically & mentally possible. Now I train you 1 on 1 for that hot athletic, toned & fit look. 1 on 1 training includes: body definition, muscular endurance, cardiovascular endurance, muscular strength, army exercise techniques and flexibility. Personalized program designed specifically for you - includes assessing your fitness level, correct nutrition and pushing you past your comfort level (something difficult to do on your own) and you WILL feel and see the results guaranteed! A celebrity level personal training you can finally afford based in the heart of the Financial District on Wall Street. Time to OCCUPY YOUR BODY. *Trainer is Military Certified and Insured in the State of NY.
Training Philosophy
Philosophy TRAIN TO EMPOWER YOUR MIND AND BODY - Tough, realistic & empowering. My philosophy goes beyond simply going through the motions and counting reps of a regular trainer. I move with you through every level, every motion physically and mentally. It's about correct form and technique of motions that will evolve your mind and body...changing the way you move, breath, think and look. I believe good health and well-being would not be possible to achieve without attention to proper nutrition, stress management and healthy environment – both emotional and physical.
Education
Military Academy. Military Officer, Rank of Major. Bootcamp Trainer. Combat Trainer and Officer.
Bio
Born and raised in Brooklyn New York. Military Officers Academy. 8 years Military Operational Service - Trainer, Combat and Officer.