THE PERSONAL TRAINER CONNECTION!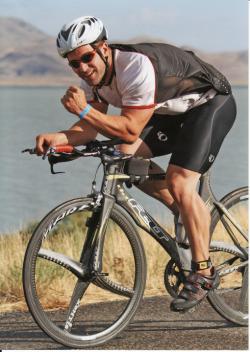 Specialties
Strength Building
Body Building
Weight Loss
Rehabilitation
Body Sculpting
Personal Trainer Overview
I enjoy incorporating stability and body weight exercises in my training to make daily tasks in your life easier. No matter what your goals are it is important to reach them safely without injury.
Training Philosophy
Why Strive? We strive, we aim high and we set goals and achieve them. We train hard, we get results by using a unique approach that utilizes our combined expertise and also has a focus on having fun. We have a belief that has been proven true time and time again, if you enjoy your workouts, they will work and you will keep with it, if it is only work, it will be lost to other aspects of life. Whether you are the professional athlete or a senior citizen looking to add years to your life and life to your years, we will help you achieve your goals. Fitness to us is not something you do a few times a week for a couple hours at a time, it is a way of life and a way of being.
Education
Degree from byu in exercise science.
Bio
Fitness for Joe Semanoff has always been a life endeavor. Working with an Exercise Physiologist at a very young age he learned the fundamentals for fitness which carried him to athletic prowess. In high school he received Pennsylvania all-state honors as a running back, discus thrower and 4x100 meter relay member. His training philosophy caught the eye of Ed Ruiz, which gave him the opportunity to share his abilities with others while working as a speed, agility, and explosion coach. Joe continued his athletic experience at Brigham Young University as he walked on to the football team. In route to being on the BYU football teams leadership counsel as the running back captain, he earned a full scholarship, played starting fullback, and earned the teams strength and conditioning award. Through his experience at BYU he had the opportunity to coach numerous strength and power clinics and also speed camps that cater to a variety of types of athletes. He also has competed in numerous triathlons and bodybuilding competitions as well. With a degree from BYU in exercise science he has been sharing his love for fitness by assisting his clients and friends in reaching their fitness goals. The driving force behind Joe is being able to see the joy that fitness brings into peoples lives as it allows them to be physically able to do the activities they love and to see them accomplish things they never thought possible. Joe's fitness philosophy is all about empowering you to be your best self.