THE PERSONAL TRAINER CONNECTION!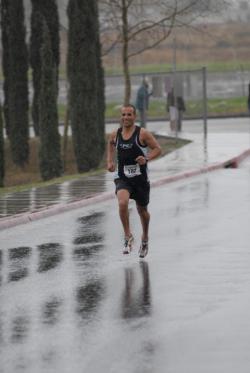 Specialties
Weight Loss
Running, Triathlon, Cycling, and
Certifications
USA Triathlon Level I Coach USA Cycling Level 3 Coach USA Weightlifting - Sports Performance Coach Water Safety Instructor – American Red Cross
Personal Trainer Overview
Whether your goal is to prepare for a big race, place in the top tier of your age group, run your first marathon, compete in your first triathlon, or just general fitness/weight loss, I can help you reach your goals.
Training Philosophy
All athletes can improve! Whatever level you are at there is always room for growth. As a coach, I identify areas that need improvement and begin structuring a program to develop these areas in addition to refining your strengths. I pride myself on being approachable and personable. An athlete should feel at ease when interacting with his/her coach. If you are willing to invest some of your time into training, then you might just surprise yourself with what you are capable of accomplishing
Education
BA in Social Science MA in Curriculum Design
Bio
Endurance never came easy to Joby. As a high school student, he recalls being the "slowest runner" on a team of 30. Discouraging as it may have been, Joby stuck with it and eventually reached the "average" status by his senior year. Continuing his run training throughout his college years, Joby finally made some significant improvements and began doing quite well in local road races. Looking for a new challenge, Joby signed up for his first sprint triathlon at the age of 26. Since then, he has completed dozens of triathlons and 3 Iron-man distance triathlons When you see Joby racing today, nobody would ever guess that he struggled as an endurance athlete. Consistently placing in the top 1% of his age group and in the top 1% to 4% of the entire field, Joby has definitely established himself as a runner and triathlete. Joby's story is a great example of what an individual can achieve with dedication and commitment.