THE PERSONAL TRAINER CONNECTION!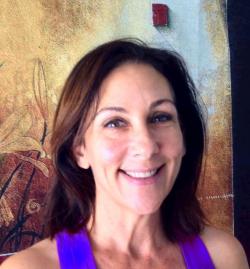 Pilates Instructor PMA, CPT
Joan Petti -
(520)247-6052
Tucson, Arizona 85712
Trains both men and women.
contact trainer
Specialties
Strength Building
Weight Loss
Rehabilitation
Pilates
Body Sculpting
Personal Trainer Overview
I teach classic Pilates in a peaceful and private setting. You will not be sharing equipment or studio space with anyone during our sessions. Private instruction is the only way to truly achieve results for a lifetime.
Training Philosophy
Why Private Instruction? Learning Pilates is a process that involves changing life long movement patterns. After years of taking classes with no results and continued physical pain I decided to invest in private instruction. After a few private sessions I had no more pain. Private instruction allows me to work with your body's unique history and customize the work we do together specifically to your needs. You will both see and feel the results of practicing Pilates and gain a true understanding of the work and apply it to all you do in life.
Education
Diplomas in Pilates Mat and Reformer received in Hawaii. Cadillac, chair, barrel diploma received in Arizona. Pilates Method Alliance Certification awarded in 2013
Bio
I was born with physical challenges. This, combined with the physically demanding work I did as an adult created a lot of chronic pain. Chiropractors, acupuncture and regular cortisone injections put a bandaid on it but didn't fix the problems. I decided to try Pilates which gave me an awareness of my body and how I move throughout my day. I no longer have any pain. I no longer require injections. Pilates is slow, purposeful movement. It's safe and it is for everyone. I hope to see you soon.