THE PERSONAL TRAINER CONNECTION!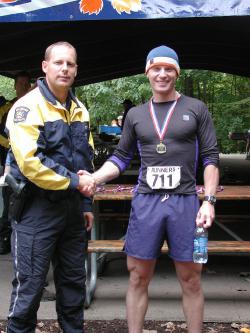 Specialties
Strength Building
Body Building
Weight Loss
Rehabilitation
Pilates
Aerobics
Kick Boxing
Body Sculpting
Combat Conditioning, SAQ Trainin
Training Locations
home
gym
studio
work
outdoors
Certifications
Nasm CPT
PES
CES and other certifications under education.
Personal Trainer Overview
Training Philosophy
Things in motion stay in motion" is what my grandma always told me. Staying fit for the duration of your life increases the longevity and quality of your life! This the foundation of my "Forever Fit " philosophy.
Education
Accreditation and Education NASM; Certified Personal Trainer 16 years experience Certified Hands On Flexibility Training Certified Hands On Integrated Core Training Certified Hands On Corrective Exercise Specialist Certified Hands On Performance Enhancement Specialist Certified Hands On Balance Training Certified Hands On Optimum Performance Training Certified Hands On SAQ Training (Speed, Agility, Quickness) Certified Hands On Reactive Training (Improves Rate Of Force Production) Certified Hands On Resistance Training Certified Hands On Integrated Stabilization Training Certified Hands On Boxing Instructor Certified Hands On Self-Defense Instructor Certified Hands On CPR/AED Fully Insured
Bio
Jeremy has been in the group exercise and personal training industry since 1994. He is a recognized Local T.V. Fitness Professional hosting his own show called called Maximum Fitness. Jeremy is a NASM Certified Personal Trainer (CPT), Corrective Exercise Specialist (CES), Performance Enhancement Specialist (PES), and NASM'S Optimum Performance Training (OPT) System hailing cutting edge training protocols that are backed by sound science and research. As a personal trainer he has to master many new conditioning techniques to accommodate the diverse needs and interests of his clients. The official trainers of the NBA ( National Basketball Association ) are NASM Certified. When you get Jeremy Daum, you get the Gold Standard in education and experience. Forever Fit Personal Training 215 E Main St Northville, MI 48167