THE PERSONAL TRAINER CONNECTION!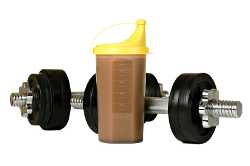 Specialties
Strength Building
Weight Loss
Aerobics
Body Sculpting
Flexibity
Personal Trainer Overview
Fit, Firm, & Fabulous, LLC is focused on providing you with the motivation and custom workouts designed to help you achieve your goals and feel fabulous about yourself. As a fitness enthusiast my entire life, I have worked with several Personal Trainers over the years and have taken the knowledge from my own experience's as a client and incorporated the positive energies into Fit, Firm, & Fabulous, LLC.
Training Philosophy
Together we can achieve the FIT lifestyle you are looking for, with FIRM results, to make you absolutely FABULOUS. A variety of programs offered and my ability to customize a time and program to suit your schedule, provide you with the knowledge needed to incorporate a new continued healthy lifestyle.
Education
ISSA Personal Trainer
Bio
As a breast cancer survivor, at a young age, I understand how important incorporating fitness and exercise into your daily routine can provide you with many benefits both physically and emotionally. A routine exercise lifestyle will improve your energy level, immune system and emotional well being.