THE PERSONAL TRAINER CONNECTION!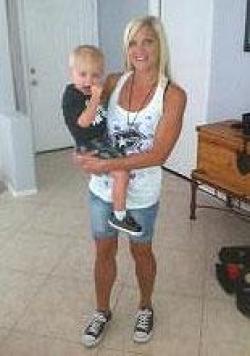 personal trainer/fitness nutritionist
jennifer dyroff -
4805242296
Phoenix, Arizona 85027
Trains both men and women.
contact trainer
Specialties
Strength Building
Weight Loss
Aerobics
Kick Boxing
Body Sculpting
Certifications
issa certified- CPR/AED certified
Personal Trainer Overview
Certified Personal Trainer and Fitness Nutritionist- it's a New Year make it a new you- why not! Be healthy and positive, feel better emotionally,mentally,and physically.
Training Philosophy
I have been a trainer now for 20 years. Certified with ISSA personal trainer/fitness nutritionist. I absolutely love what I do- there is nothing like watching someone transform there life for the better! I will motivate you to dig deep- push yourself like you didn't know you could. We are all stronger then we know. Positive energy-positive life- eat good,exercise and feel great-
Education
exercise science,strength training,sports strength,boot camp instructing,sports nutrition
Bio
My mom approached me when I was 17 and said a local gym was doing mother/daughter memberships and if I would want to join with her. I told her yes I thought it would be fun for us to go workout together. Well...I never would of thought I'd enjoy it as much as I did. All I know is I loved it we would go every day and do cardio, weights or classes. Then I found myself there day and night sometimes closing with the employees. One day a trainer came up to me and asked if I ever thought of becoming a trainer. I hadn't really until she put it in my head and told me someone like me would be great for it. So I decided I'm doing it! I went to GCC took Exercise science,strength training and sports training. I quickly LOVED it all. I knew this was for me. I finished my classes found out where to get certified to be a trainer did the course and there I was- working in the very gym we joined. I was working with the girls I had already by this time became friends with. It was awesome! Till this day I even tell my mom thank you for taking me to that gym and changing my life around. Anyways..I have worked in a few gyms and started training in home. I had a baby in 2011 and now love training new moms also. I know what I had to do to get the 60 pounds I gained off and now helping other moms is a lot of fun.I meet with people at there homes,parks,apartment fitness centers, mountains...I would love to work with you- healthy living