THE PERSONAL TRAINER CONNECTION!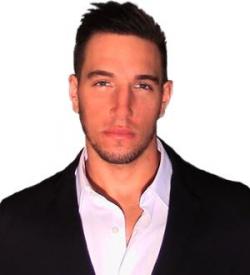 Idaho's Premier In-Home Personal Trainer
Jeff Denton -
(208)890-2527
Boise, Idaho 83704
Trains both men and women.
contact trainer
Specialties
Strength Building
Body Building
Weight Loss
Aerobics
Kick Boxing
Body Sculpting
Transformation
Training Locations
home
work
studio
outdoor
Anywhere
Personal Trainer Overview
Jeff Denton is one of Idaho's leading personal trainers and the founder of Breakthrough Fitness in Boise, Idaho. Having a completely exclusive model involving a very exciting, motivation atmosphere that incorporates fitness, training, and nutritional on top of his affordability he has become an extremely sought after in-home personal trainer. His clients have included celebrities such as Pop Singer Kesha Sobert, professional athletes such as in the Arizona Diamondbacks organization, and everyday people! Jeff has trained a diverse list of clients ranging from Los Angles CA, to Orlando, FL and has set his establishment here in his hometown Boise, ID. He has rapidly became renowned for the phenomenal full body transformations that he achieves with his clients, and wants to change YOUR life today!
Training Philosophy
Whether it be losing x amount of weight, training for an event, establishing proper nutrition, or seeking motivation to reach new heights, I will get you there, and my track record allows me to guarantee it. Because of my passion in seeing people's lives changed and being part of my clients' goals, I leave absolutely nothing out in my complete affordable personal training programs as I base them on a essential personal components of fitness, nutrition, excitement, and motivation delivering the most complete fitness experience available. "Jeff Denton's personal training will be different than anything you've experienced before. You'll do things you've never done before. You'll learn things you've never known before. And you'll get results like none you've gotten anywhere else."
Education
Exercise Science With Biomechanics Emphasis | Western Washington
Bio
First off, congrats on not only taking a great step to become the best version of yourself, but to be part of a movement doing great things here in the Treasure Valley. We are all in this together, and I am also here to personally ensure you get the most out of this entire program. I think if one can go through life with no regrets, then they have lived a good life. Easy to say, harder to live, but once lived, even for a moment, it rewards you with a tremendous amount of fulfillment. The goal of my website jeffdentonfit.com, and this local Fit208 program is to be more than a company, more than a brand, and more than a product or service. It is to build a movement that stand the test of time. There is a purpose behind everything we are doing, and I want you to be a part of it. The best results of your life are ahead!