THE PERSONAL TRAINER CONNECTION!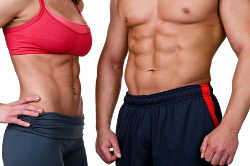 Professional Personal Fitness Training
JeanClaude Morris -
(480) 786-1020
Chandler, Arizona 85224
Trains both men and women.
contact trainer
Specialties
Strength Building
Body Building
Weight Loss
Rehabilitation
Body Sculpting
MS, brain injury, stroke, fibrom
Personal Trainer Overview
25 of professional training has afforded me international success and an ability to train clients other trainers can't due to joint and or muscle issues. My meal plans are second to none. Proper form and technique sets me apart from all other trainers.
Training Philosophy
I truly believe I have the best program for any athlete or beginning client. 25 years of no injuries, world wide clientele and thousands of satisfied clients. The only philosophy in the fitness industry is to initially properly evaluate and listening to your clients needs and abilities. Safety first.
Education
ATBMP (Advanced Training Bio-mechanical Philosophy), GC College, Biltmore Educational Performance
Bio
25 years of fitness industry leadership, 13 years of Freestyle and GrecoRoman wrestling, Power Team Powerlifting Head coach, advanced nutrition and supplement professional.