THE PERSONAL TRAINER CONNECTION!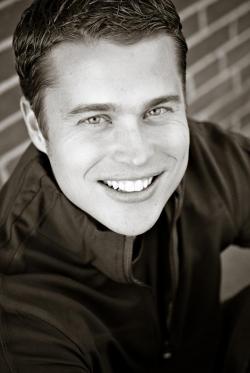 Specialties
Strength Building
Body Building
Weight Loss
Rehabilitation
Body Sculpting
Training Locations
home
studio
work
outdoors
Certifications
ISSA
MAT
RTS
MAT Jumpstart
Personal Trainer Overview
I am committed to being the top strength, conditioning, fat-loss, and rehabilitation expert in Denver, Colorado. I want commitment from the most serious of clients looking for life changing results. My goal is to hold you accountable to your goal and guide you along the way. Whether it's a 100 pounds or the last 15 pounds, you will reach your goal if you follow my program. We have weekly, monthly, or quarterly assessments to help us succeed together.
Training Philosophy
One-on-One Training My one-on-one personal training program is designed exclusively for you. I consider all of your strengths and weaknesses before designing a program that will help you reach your fitness goals. I also analyze your diet to give you better results. I will provide the motivation, inspiration, and leadership you will need to reach and maintain your personal fitness goals. I recommend clients to come at least 2x a week for hour long sessions or 3x a week for half hour sessions. This will provide you and I will the accountability to reach your fitness goals. Couples Training Designed for couples, friends, or coworkers. You split the hourly rate or half hour rate to make it more affordable for you both. It is suggested that each person is at the same fitness level. Group Training Designed for small groups of 3-5 people, these sessions are half hour and include the most intense fat burning exercises possible. Sessions are structured so everyone can enjoy an intense workout at their own intensity level.
Education
BS University of Florida, Advanced Science Degree Muscle Activation Techniques Internship RTS Resistance Training Specialist
Bio
With an advanced science degree from the University of Florida and teachings from the world famous Greg Roskopf's, Muscle Activation Techniques, I am equipped with the tools that deliver results, guaranteed. Along with the determined moms and weekend warriors, I work with MLB baseball players, NFL players, UFC fighters, future PGA Tour members, and local celebrities from the Denver area. I challenge you to be in the best shape of your life.