THE PERSONAL TRAINER CONNECTION!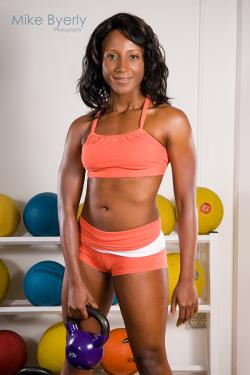 Body Transformation in 90 days
Janessa Mondestin -
646 770 0273
New York, New York 10007
Trains only women.
contact trainer
Specialties
Strength Building
Weight Loss
Aerobics
Body Sculpting
Bikini-Ready Bootcamps
Training Locations
home
gym
studio
work
outdoors
Certifications
ISSA
NASM
Annette Lang
MMACA
Personal Trainer Overview
Looking to find a better fit you; one that is more agile, more flexible and stronger than ever. Looking for the perfect partner to help take you there. Alas, look no further. Better Fit Body serving women throughout Metro New York City including Rockland County, NY and Bergen/Passaic County, NJ.
Training Philosophy
Better Fit Body is a multi dimensional fitness platform that focuses on Core Strength and Power, Muscle Regeneration, and Optimal Athletic Movement working in synergy with "clean" nutrition to attain a leaner, sexier body. Whether you want your hourglass back or just to tighten up your tush, our clients regard us as partners in their fitness journeys. We believe there's no need to morph into something you're not, but instead improve upon the things that'll make you a cut above the rest. We utilize sports training and conditioning, as well as fundamental movement training, calisthenics, and drills. Better Fit Body trains indoors and outdoors, group and individual training. All group packages are for the month: 11 sessions for $200 dollars. All individual packages are by the week; please contact for more detail.
Education
Kinesiology, Sports Nutrition, Weight Training, Boot Camps/Group Fitness and Lifestyle Management.
Bio
Corporate America Escapee gone rogue. While battling Lupus, Janessa Mondestin turned to fitness and nutrition to get a grip on a debilitating disease. As she learned more, her in-depth research caused her to dive head first into training and nutrition as a lifestyle and career. Janessa exclusively trains women ranging from ages 18 to 50 and competes as a swimwear and figure athlete.