THE PERSONAL TRAINER CONNECTION!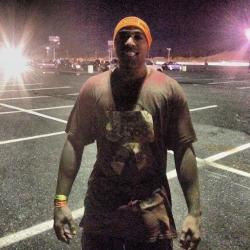 Specialties
Strength Building
Body Building
Weight Loss
Kick Boxing
Body Sculpting
Personal Trainer Overview
My main objective is to figure out what motivates you and how to make the transformation process as fun as possible.
Training Philosophy
You only get one body, take care of it. I believe our bodies are similar to clay, we can mold them anyway we see fit.I implement the most safe /effective routines to ensure client success . I emphasize the necessity of positive self talk and will help to develop a positive body image for yourself. I have a phenomenal network of life coaches, nutritionists, acupuncturists and massage therapists at my disposal- In essence an amazing team dedicated to getting you results.
Education
• Addressing and Preventing Low Back Pain • Improving Foot and Gait Mechanics • Nutrition and Metabolic Syndrome/Insulin Resistance and Inflammation • Cardiovascular Training • Macronutrients and Exercise • Anatomy and Kinesiology • Strength Training Program Design • Corrective Exercise Solutions to Postural and Movement Dysfunction
Bio
James is originally from Queens. He moved to Dix Hills at the age of 13 where he wrestled at Half Hollow Hills West HS. Wrestling was fitting considering his relentless energy.He won accolades in numerous Long Island tournaments. An extremely likeable person from a young age, James was always busy with various teams, friends, etc. It was during his wrestling years that he first began associating his physical activity with personal temperament. More than just for appearances, training made him feel good and helped him stay focused. At age 21 he began studying Siu Lum Hung Kuen, which is a southern Chinese five animal system. It traces its roots back to the Fukien Shaolin (Siu Lum in Cantonese) Temple. Its physical manifestations are based upon the movements of the Dragon, Snake, Tiger, Leopard, and Crane. This exercise of physical and mental control is precisely the type of meaningful challenge that James has always strived to keep in his life. James' training style varies based upon his client, but it consistently charged with a super high energy. Another constant is the fun-aspect. It can often be a tricky endeavor to create an enjoyable atmosphere out of such a high intensity work ethic, but he does it well. He is non-compromising when it comes to form and will often educate without slowing the tempo of the session. James also is known for throwing creative aspects of martial arts into his sessions. In addition to fitness, James is also an avid and skilled dancer. He has won numerous competitions and even studied at Broadway Dance Center in Liquid and Pop and Lock technique. He says, "Movement has always come natural to me." His various endeavors clearly support that. Some other activities or hobbies include reading, snowboarding, archery, and trap/skeet shooting. James' commitment to health and wellness stems a lot from witness health issues from a young age within his own family. He knows first-hand the power and importance of taking care of yourself, but enjoying life while you do it. His outlook is contagious and his training style is effective. James' clients consistently come back for more, and do it with a smile.