THE PERSONAL TRAINER CONNECTION!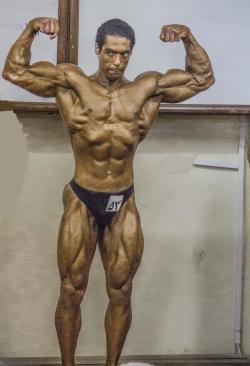 Specialties
Strength Building
Body Building
Weight Loss
Certifications
Fitness trainer certificate Personal Trainer certificate
Personal Trainer Overview
I been in the fitness business for many years. I'm a nationally ranked bodybuilder in my country, a certified fitness trainer by the ISSA, and worked as a head coach of one of the biggest fitness and bodybuilding facility in Egypt. I have now joined forces with an elite team of international athletes/trainers working under Muscle Metrics LLC.
Training Philosophy
If you want it then you can do it
Education
Certified fitness trainer " ISSA" Certificate in personal training " ACTION"
Bio
Name: Islam Abdelhai Nationality: Egyptian Sport: Bodybuilding Islam Abdelhai is a bodybuilder that is ranked top 3 in Egypt and a certified fitness trainer by the ISSA, His area of expertise is weight lose, diet plans, training programs, building muscles and body transformation. Competition history: Under 17 year Cairo competition 6th Under 17 year Open competition 6th place Cairo City Competition 2014 1st place Egypt Nationals 2014 3rd place