THE PERSONAL TRAINER CONNECTION!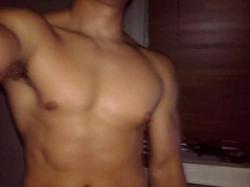 Ready to help you achieve your fitness goals!
Hugo Castillo -
818-427-7636
Burbank, California 91506
Trains both men and women.
contact trainer
Specialties
Strength Building
Body Building
Weight Loss
Kick Boxing
Body Sculpting
Plyometrics, core and bootcamp s
Personal Trainer Overview
My training methods are intense and on point. I stand apart from other trainers in the sense that I push my clients pass their boundaries in order to achieve their goal. I am not only their trainer but a nutrition monitor.
Training Philosophy
I strongly believe that without the proper nutrition you can only push your body so far. If you want to achieve your goal then you should completely devote yourself and do whatever it takes to get there. I train my clients from the inside out, monitoring their diet and exercise program so that we achieve their goals as soon as possible. When it comes to personal training the sky is the limit and everything is possible as long as you put your all into it, you tell me your goal and time limit, together we will work towards that goal, just be ready to put the work into it. I strongly believe that you need a combination of different types of training to acquire the body you want. I believe in all methods from weight training to Yoga because everybody is different and with different goals. I motivate my clients by being real with them and showing them results, showing them that hard work pays off and that they have control of the way they look . What motivates me is to be able to help people live a healthy and active life, watching people achieve their goals day by day!
Education
I have taken courses in Kinesiology, Exercise Physiology, Sports Nutrition, Sports Injury, weight training techniques, fitness assessment, and are certified in First Aid, CPR, and AED.
Bio
I am 23 years old and have lived in Burbank pretty much my whole life. I've always been apart of sports and fitness. While I personal train I am also studying to become a nutritionist and one day be able to open a facility where both will work hand in hand for maximum results.