THE PERSONAL TRAINER CONNECTION!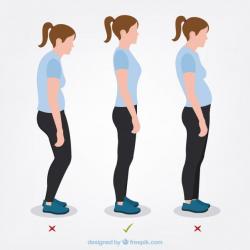 Natural Movement and Alignment Trainer
Gwyn Jones -
Ann Arbor, Michigan 48103
Trains both men and women.
contact trainer
Specialties
Pilates
Posture - Natural Movments
Training Locations
home
outdoor
In-Home Personal Training
Certifications
STOTT Pilates Mat Level 1 - TRX Certification - ARC CPR
Personal Trainer Overview
I review with each student the importance of proper musculoskeletal alignment and how it affects our natural movement patterns. We work on alignment first, mobility and flexible before adding load.
Training Philosophy
To provide a sense of proprioception for ourselves and how to stay connected mind-body. Finding the importance of positive movements, building our muscle mass and just getting ourselves to move more throughout the day and be less sedentary. One might be surprised on the positive effects of just moving more can bring them.
Education
WMU - Bachelors of Science - NETA Personal Training - CEC - Pilates - Movement Patterns - Yoga - Fascia - Ball/Foam Rolling - Foot Work
Bio
I've been teaching and training Pilates, TRX and Natural Movement for 9 years. Which I practice all the time, along with hiking, camping and just moving more. As I'm writing this I'm working on my low squats, are you? You should be, our bodies were made to do so.