THE PERSONAL TRAINER CONNECTION!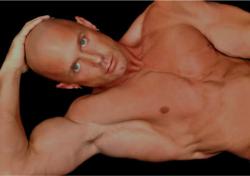 Manhattans Best Personal Trainer Greg Mills
Greg Mills -
212-361-9430
New York, New York 10001
Trains both men and women.
contact trainer
Specialties
Strength Building
Body Building
Weight Loss
Rehabilitation
Body Sculpting
HIV Body Management, and Pre-Nat
Certifications
AFPT
ISSA
Texas Tech University
Personal Trainer Overview
While I do still offer individual sessions, I recommend that you make a commitment to yourself, and to your program by considering a six week, 18 session package. I guarantee results in six weeks, or I will refund your money . Optimum physical fitness is not something that can be obtained, or LOST overnight. What sets me apart from other fitness professionals is my education in Anatomy, Physiology, Kinesiology, and Psychology in addition to my years of experience. I do more than train and coach. I teach you how to adjust your metabolism, and I teach you the science behind WHY you must do things, rather than just telling you to do them. It is much easier for you to do something that you are not used to doing if you understand the physical benefit behind it, than it is to do something simply because your trainer says to do it. I educate my clients, so that when they are ready to go work on their own, they have a plethora of knowledge and skill for the fit and healthy lifestyle they will be leading for the rest of their LONG lives.
Training Philosophy
Supplements, Nutrition and Hormones In my programs, I encourage natural supplementation. Most of the products you see advertised in magazines, or that are sold in GNC and Vitamin Shoppe do have natural performance enhancing supplements in them , however they are also full of unnatural stimulants and other ingredients, which give you a false feeling of being able to perform better. These substances are all unhealthy, and extremely counterproductive to muscle growth. I will teach you what works and what doesn't. Nutrition is the biggest part of my programs. While I teach and coach in the gym, I also educate you and custom tailor a nutrition program to meet each individuals needs. I advocate the use of hormone replacement therapy, for both males and females when needed. I do not promote the use of illegal and dangerous anabolic steroids whatsoever. I have a network of clinics and physicians who I can refer you to to determine whether or not, hormone replacement is right for you. I also encourage nutritional supplements and a diet which will naturally increase your hormone production.
Education
B.S. Health Science, Certified Personal Trainer, Certified Lifestyle Fitness Coach.
Bio