THE PERSONAL TRAINER CONNECTION!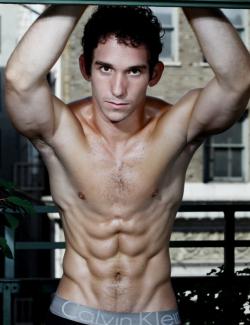 Specialties
Strength Building
Body Building
Weight Loss
Body Sculpting
Gymnastics
Personal Trainer Overview
Welcome to Greg McKeon Fitness! Greg McKeon offers premiere personal training and small group person training in Los Angeles and can help you reach your fitness goals. Whether you are looking to get fit, or are already in shape but looking for an extra push, GMF offers personal training, coaching, nutrition, and world class fitness instruction. At GMF, everyone is coached like a pro. GMF was founded by Greg McKeon, a UC Berkeley alumnus and former elite level competitive gymnast. Greg McKeon can come to you, or offer you a world class workout at his private training facility, the Century Sports Club and Day Spa. The Century Sports Club is an elite training facility, with free weights, cable machines, resistance bands,medicine balls, bosu balls, war ropes ,TRX, a dance studio, pool and a variety of cardio equipment. As a bonus, after their workout, GMF clients may have access to several hot tubs, a steam room, and multiple saunas, allowing for effective post-workout stretching and relaxation. Massage is also available on site for an additional fee.
Training Philosophy
Greg is dedicated to his members' success, and his members are dedicated to themselves. Greg works with people at all levels, from elite athletes looking to push the envelope of physical limitations, entertainment professionals looking to stay in shape, actors looking to transform themselves for the their next role, and everyday people just looking to increase their fitness. Greg will motivate, educate, and ultimately help you achieve your fitness goals. Greg's programs have a very high success rate. Greg's typical clients believe the way to a long and prosperous life is to be fit and active. Interested in applying to work with Greg McKeon? Greg is currently nearing full capacity. Greg wants to give each client 100% focus and feels that is is important to cap the number of sessions he provides a week in order to give each session equal and undivided attention. There may currently be a wait list to train with Greg, so send a text or email, and Greg will set up an in-person interview with you to discuss your goals and how GMF can assist you in reaching them. Thank you for your interest in Greg McKeon Fitness.
Education
UC Berkeley
Bio
Greg McKeon was ​Born in San Diego, CA. Greg grew up in San Diego, Sacramento, Alaska, and overseas in Riga, Latvia for middle school, and The Hague, Netherlands for high school. He trained under the head coach of the Latvia national gymnastics team, and placed 7th place in the Dutch Junior National Championships. In college, he attended sea-based study abroad program Semester at Sea, and studied for a semester in Prague, Czech Republic. He has been to 50 countries and continues to have a passion for travel.