THE PERSONAL TRAINER CONNECTION!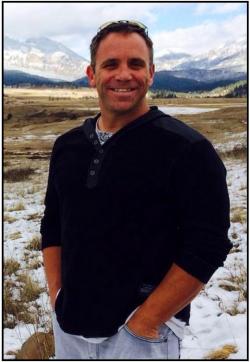 The Birthday Suit Tailor
Greg Dyer -
(303) 881-5016
Aurora, Colorado 80014
Trains both men and women.
contact trainer
Specialties
Strength Building
Weight Loss
Training Locations
home
work
gym
Colorado's Pro Gym
Certifications
SCIRION CPT Access Consciousness Bars practitioner Miracle Workout Victory Factor
Personal Trainer Overview
I build workouts based around metabolic resistance training. Using free weights, machines and body weight, I build circuits for clients. I have a more spiritual based business, including meditation/ visualization practices to build closer relationships with your body. I teach sound nutrition, not quick loss deprivation diets.
Training Philosophy
I believe when we connect our minds to our bodies, and to whatever spiritual source we use as a guide, the possibilities with our bodies, the bliss we can have in them becomes infinite. It is all choice. The gym is just another tool to use in this process. A good one mind you!
Education
Associates Degree from Colorado Institute of Art (Music and Video Business) 30 years of self study and practical application Bodybuilding/ weight loss/nutrition/mindfulness
Bio
My name is Greg Dyer, and I call myself The Birthday Suit Tailor. I use my own experience in challenge and competition to help motivate and inspire my clients to break through their barriers and to achieve their individual health and fitness goals. Delivering real, measurable progress toward health and fitness goals is exactly what I offer. My programs provide the impact for a paradigm shift in individual behaviors, thinking processes, and actions which in turn result in better over all health. "I love helping people achieve something they thought they couldn't do!"