THE PERSONAL TRAINER CONNECTION!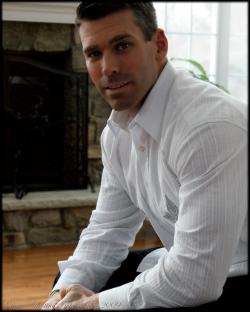 Specialties
Strength Building
Weight Loss
Yoga
Kick Boxing
Personal Trainer Overview
My company will provide a dedicated and proven method of making fitness a part of your lifestyle through a personalized and fun program and, with guaranteed results. This is not some cookie cutter process. I bring experience, energy, and versatile ways of training. As my client I am always available to you. I guarantee you can count on me to be your fitness lifestyle coach, mentor, motivator, and friend.
Training Philosophy
In more than 10 years, I have seen countless clients come to me after trying their own routines and diets for months—sometimes years—without seeing the results they wanted. But after designing a special program for them based on their goals, body types and their current condition—they start seeing results immediately!
Education
Towson U; B.S in exercise science
Bio
Hello, my name is Greg Crawford and I am a certified Personal Training coach. I am also the owner and operator of "It's a Lifestyle" Fitness.com and creator of the 21 Day Rapid Fat Loss Nutrition Program. After graduating with a Bachelor of Science in Exercise Science from Towson University, I went on to starting a long and successful personal training career helping hundreds of clients change the way they looked at fitness and life, while establishing myself as a fat-loss expert. I would eventually intern as an Assistant Strength and Conditioning Coach at the University of South Florida. There, I was able to finally put the "theory" of Exercise Science into practice and designed programs that helped players and the general population maximize their performance each weekend. I went on to create "It's a Lifestlye" Fitness and have helped people attain their diet and exercise goals for more than 10 years. I currently am working towards a Master's certification in Holistic Nutrition as well as holding the following certifications with the following organizations: NSCA: National Strength and Conditioning Association USAW: United States Weightlifting Association WKA: World Kickboxing Association