THE PERSONAL TRAINER CONNECTION!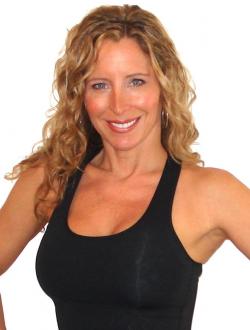 Specialties
Strength Building
Weight Loss
Rehabilitation
Pilates
Body Sculpting
TRX-Barre-Senior Fitness
Certifications
National Academy of Sports Medicine Certified Personal Trainer (NASM)
Personal Trainer Overview
My goal for each client is to get them to step away from the unhealthy lifestyle and habits that they are accustomed to. I design personal training programs that are focused on you, with your fitness and weight loss concerns being the main focus. My method of personal training has proven results, with specially designed fitness programs that will motivate you, increase your energy and self confidence, you will feel stronger, fit and look physically toned with an overall improvement in your everyday health and well being.
Training Philosophy
Personal training is exactly that "personal" there is not a universal way of training clients; each person has different health issues, past injuries, personal goals and expectations.
Education
National Academy of Sports Medicine Certified Personal Trainer (NASM) Kinesis Certified Instructor Neuromuscular Stretching (NASM) Weight Management (NASM) Pre and Post Natal (NASM) Senior Population Specialist (NASM) Understanding Nutrition 1 and 2 (NASM) Certified Reiki Master Practitioner Certified American Heart Association CPR Certified
Bio
I started living a healthy lifestyle when I was a young model in my teens, seeing so many young men and women always worrying about what they ate and if they would fit into their clothes concerned me even back then. I saw the need for a more balanced approach to eating right, exercising and living a healthy lifestyle. I became a fitness specialist because I wanted to help motivate people, teach them how to exercise effectively, eat right, and build up their confidence to be comfortable in their own skin and love who they were and of course my love for all things healthy inspired me. I love helping people lead healthy, fit and positive lives!