THE PERSONAL TRAINER CONNECTION!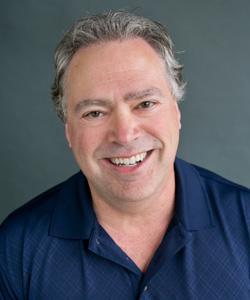 Specialties
Strength Building
Rehabilitation
Sports Medicine
Personal Trainer Overview
He has over 25 years of experience in sports medicine including working with Olympic, professional, and major college athletes. Gerry has lectured nationally on the subject of sports medicine. He has served on the sports medicine staffs of UC Berkeley, University of Illinois, and the US Olympic Committee. Gerry is the first Physical Therapist on the Central Coast to become a Board Certified Clinical Specialist in Sports. Specialized training: Parkinson's Disease rehabilitation, spinal stabilization, knee and shoulder rehabilitation, and injury prevention.
Training Philosophy
Our philosophy is to integrate education and exercise in the treatment of the "whole" person. We expect patients to actively participate in their physical therapy and rehabilitation. Our goal is for patients to understand the mechanism of injury, how to facilitate an optimal and speedy recovery, and how to prevent the recurrence of injury.
Education
Gerry received his Physical Therapy degree from Chicago Medical School and his athletic training degree from the University of Illinois.
Bio
Gerry Van Dyke is the only practitioner in the greater Santa Cruz/Monterey/San Benito Tri-County area who is both Board Certified in Sports Physical Therapy and a licensed Physical Therapist and Certified Athletic Trainer. His core beliefs are simple. The keys to highly successful treatment outcomes come from using scientifically proven principles - what is now called Evidence Based Practice - and educating the patient so they better understand the nature of their injuries and how to better protect themselves in the future.