THE PERSONAL TRAINER CONNECTION!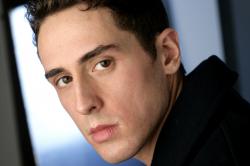 Personal Training to meet all of your needs
George Gallagher -
646 2560664
Los Angeles, California 90036
Trains both men and women.
contact trainer
Specialties
Strength Building
Weight Loss
Rehabilitation
Aerobics
Kick Boxing
Body Sculpting
Training Locations
home
studio
work
outdoors
Certifications
N.A.S. M.
American Red Cross CPR/ AED
Personal Trainer Overview
I offer a complete, all inclusive approach, that addresses all of the clients goals, while providing them with the conditioning that they need to live active, pain free, healthy lifestyles. I have worked with hundreds of clients ranging from office workers who are completely deconditioned(meaning they are either very out of shape or have never participated in a sport in their lifetime) to the professional athlete.
Training Philosophy
I strongly believe in training the individual, not just a the body, to design an all inclusive, lifeystyle change, to compliment the personalized progressive training regiment I design for my clients. I also believe that in order to stick with it you should be having fun, so we incorporate as many exercises that the client loves, whenever possible! I also believe that we can improve with age, if we know how to use our bodies in a more efficient way. That is what I want my clients to experience...
Education
I hold a personal training certification with the National Academy of Sports Medicine. I have strong Liberal Arts background with a minor in Exercise Science. in addition to further training in Martial Arts, boxing( former semi-professional boxer) and I have served as a group exercise instructor at Pulse Fitness Studio in Sherman Oaks, California.
Bio
Born in New York City, I had the privilege of being introduced to sports and more specifically to training, through my father, who was himself a top ranked professional boxer. I quickly built an aptitude for Baseball and as I progressed through the high school ranks, I was constantly being sidelined by injuries and it was then that I was forced to develop new training methods that would help me gain lean muscle and prevent injuries simultaneously. I have served as a Pro Trainer for New York Sports Clubs for over 3 years and appeared on the Cover of Strong Magazine for New York Sports Clubs. Shortly thereafter, I ran a successful private training practice under the tutelage of Dr. Daniel Kennedy in New York when I relocated to Los Angeles, California where I continue to train a diverse clientele in some of Hollywood's most prestigious gyms..