THE PERSONAL TRAINER CONNECTION!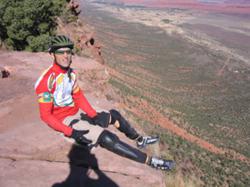 Cross Fit Personal Training
George Bakes -
(203) 569-4151
New Canaan, Connecticut 06840
Trains both men and women.
contact trainer
Specialties
Strength Building
Weight Loss
Rehabilitation
Aerobics
Spin
Kick Boxing
Cross Fitness
Training Locations
home
gym
studio
work
outdoors
Beach
Certifications
ACSM CPT American College of Sports Medicine
Certified Personal Trainer
Personal Trainer Overview
We schedule a private and confidential meeting to: * Establish realistic goals. * Develop a customized training program (based on intensity, duration and appropriate recovery time). * Nutrition. * Supplements. * Lifestyle. * Sport-specific training. Contact us for a free consultation: Tel. (203) 569-4151 e-mail: gb@cross-fitllc.com
Training Philosophy
Bored of your regular routine? I certainly would be if every time I walked into the gym to meet with my personal trainer, I did the same basic routine every workout…weight training with machines or free weights, or some variation of the same thing…more weight training…that's great if you want to be a full-time power lifter or bodybuilder. You can accomplish many of the same if not indirect benefits of weight training by incorporating a regimen of cardiovascular (aerobic) based training, across many disciplines. Weightlifting, resistance training, plyometrics and kettlebells all have their place within the entire exercise regimen, even if it means having to exercise inside on a beautiful day. Any weight-based training program, should include and incorporate an appropriate cardiovascular-based regimen. Cross Fitness was born from the idea, that each of us, should be capable of picking up a tennis or squash racquet, and feel comfortable to jump in and test your skills against an opponent. If you are an avid runner, but have not discovered riding a road or mountain bike, you are missing out on a great opportunity to enjoy the road or the serenity of riding through the woods. At Cross Fitness, you will never do the same boring routine over and over again. To the contrary, whenever possible, weather permitting, we prefer to train you outside…get out of the gym, where everyone else goes, to do the same routine or some variation thereof. You will never know how cross fit you can be unless you try it, so give us a try and then tell all of your friends! We do not train our clients to such an intensity that you will feel the effects the next day, unable to get out of bed in the morning, hurting and sore for days after your workout. We feel this method of training is unproductive, discouraging and eventually causes burn-out…which leads to disinterest, lack of self-confidence and motivation. We believe you should wake up the next morning, invigorated and full of energy…otherwise, you have created overload, which may lead to overuse injury. At Cross Fitness, you will learn how to become cross-fit across many different disciplines…cross-fit for life! We are confident that once you come to understand and feel the overall benefits of cross training, and how your physical and mental well-being will change over time, only then will you understand how Cross Fitness takes the concept of personal training to an entirely different level. You may be asking yourself, is this like one of those boot camps that have become so popular? Not necessarily, but it can be if you want it to be…your training program can be whatever you desire…we customize every workout for each individual depending on your goals and lifestyle requirements.
Education
American College of Sports Medicine
Bio
ACSM CPT (American College of Sports Medicine, Certified Personal Trainer) COMPETITION: Road racing (Mt. Washington Auto Road Race, BMW Tour de Greenwich) Mountain bike racing (Cross Country) Triathlon (Greater Hartford Triathlon (Olympic distance), Greater Catskills Half Ironman) Adventure racing Track & Field (High School: 1-mile, 2-mile, discus, javelin) Soccer (High School) MEMBER: USA Adventure Racing, USA Cycling, US Soccer, US Squash, USA Swimming, US Table Tennis, USA Track & Field USA Triathlon, USA Tennis, Southport Racquet Club, New Canaan YMCA, Greenwich Triathlon Club TRAINING FACILITIES SQUASH Southport Racquet Club (Southport, CT) New Canaan YMCA (New Canaan, CT) St. Lukes School (New Canaan, CT) GYMS New Canaan YMCA (New Canaan, CT) New Canaan Fitness Club (New Canaan, CT) Stamford Athletic Club (Stamford, CT) POOLS New Canaan Town Pool (New Canaan, CT) New Canaan YMCA (New Canaan, CT) HIGH SCHOOLS (STADIUM/TRACK) New Canaan High School (New Canaan, CT) Darien High School (Darien, CT) Greenwich High School (Greenwich, CT) Stamford High School (Stamford, CT) West Hill High School (Stamford, CT) Trinity Catholic High School (Stamford, CT) STATE PARKS (MOUNTAIN BIKING) Mianus River Park (Stamford/Greenwich, CT) Huntington State Park (Redding, CT) Trout Brook (Aspetuck) Park (Easton, CT) Trumbull (Indian Ledge) Park (Trumbull, CT) Sprain Ridge Park (Hastings-on-Hudson, NY) Saxon Woods State Park (Mamaroneck, NY) Blue Mountain State Park (Peekskill, NY) BEACH Tods Point (Greenwich, CT) Compo Beach (Westport, CT) Sherwood Island Beach (Westport, CT) Jennings Beach (Fairfield, CT) Cove Beach (Stamford, CT) Calf Pasture Beach (Norwalk, CT) …Your Destination!