THE PERSONAL TRAINER CONNECTION!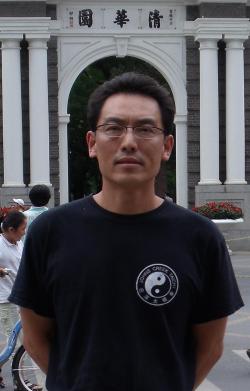 Personal Trainer Overview
Executive Taichi is a modern day adaptation of the ancient Chinese Taichi (a.k.a. Tai Chi Chuan, Taiji, Tai Ji Quan, 太极拳). This Taichi technique is pioneered by Master Frank Xu (许). It helps busy executives to cope with every day work related stresses. After mastering this exclusive Taichi technique, you will be able to achieve the state of physical relaxation and mental rejuvenation in as brief as 60 sec, all within the four walls of your office, or your hotel room.
Training Philosophy
Education
Traditional Chinese Taichi
Bio
Master Frank Xu (许师傅) grown up in Beijing China. He started his Taichi practices with several traditional Taichi styles. As a busy executive himself, he found Taichi a very effective tool for every day stress management. But the outdoor nature and the fixed length (from 10 minutes to 30 minutes) of these traditional Taichi styles have their limitations, such as weather conditions, space constraints and attire. He needs a new Taichi style that he could practice within the four walls of his own executive office or his hotel room, rain or shine, and in his business attire. Over a period of 2 years, Master Xu did thorough analysis of several popular Taichi styles, and distilled it all down to a set of essential poses and movements. Hence born the Executive Taichi. It turns your office or your hotel room into an instant sanctuary. It allows flexible length of practice time, whether you have 60 sec or 16 minutes. Best of all, it could all be done in the comfort of your favorate business attire. Master Xu is alumni of Beijing Tsinghua University, Hong Kong Polytechnic University and Indiana University, where he earned his Engineering and MBA degrees. He currently lives and works in the metro Atlanta area.