THE PERSONAL TRAINER CONNECTION!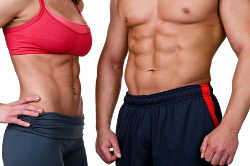 Specialties
Strength Building
Weight Loss
Rehabilitation
Yoga
Pilates
Aerobics
Healthly Living & Wellness
Certifications
Only the top accredited certifications
Personal Trainer Overview
Perfect Personal Training is THE national leader for in-home fitness and wellness. Our peer-reviewed, highly-scientific programs are exactly what each body needs for the amazing results that we're known for. Professional courtesy, convenience and solid results are what PPT is known for.
Training Philosophy
We believe very strongly in making sure every client nationwide is getting only the BEST in fitness science and courtesy. Fitness can be an intimidating process, and we're very sensitive to the fact that not all clients want to be "fitness people" in every way. We are here to help each client be their best and most confident, healthy self!
Education
Most PPT professionals hold an associates or better in health science
Bio
PPT was founded in 2005 and has grown nearly every year since then. Our personal trainers travel straight to our clients' homes and offices (or meet them outdoors) for amazing results and a truly positive experience, every time!