THE PERSONAL TRAINER CONNECTION!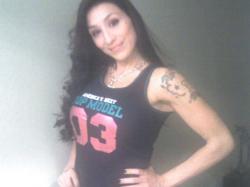 Fitness and Wellness Specialist
Faith Garcia -
909 534-3437
Upland, California 91784
Trains only women.
contact trainer
Specialties
Strength Building
Weight Loss
Rehabilitation
Yoga
Body Sculpting
TRX, sport conditioning, core co
Training Locations
home
studio
work
outdoors
private set-up
Certifications
Advance Personal Fitness Trainer Biomechanics Specialist Functional Training Specialist Fitness Nutrition Coach Core Conditioning Specialist Life-style and Weight Management Group Fitness Instructor Strength and Conditioning women's health & fitness
yogic arts. 12+ years of fitness and medical industry experience.
Personal Trainer Overview
Physical, mental and nutrition all take a play in what is going on with your body. With this in mind, I carefully create a program for you. Just like our bodies are different, so are our programs. This will be most effective and give you a lifetime of living healthier. With team work you and I, we can get you in balance. No fad diets no trendy work-outs. I train safely and affordably. After all your current situation did not happen over night. With motivation and realistic goals.
Training Philosophy
I am aware of the many excuses you can use to not exercise or eat healthier. But truth is, if I and other moms can do it, so can you! I am a hard working personal trainer, who will push you to your physical fitness limit. I strongly believe our bodies need balance and with the right motivation and teachings, we can create a new you for life. I will not just order you a rep, or tell you what to eat but I will teach you. There is a reason as to why you are reading this and why you are ready for a change. As a fitness trainer, "stop making excuses and lets start opening you up to the knowledge of a stronger more powerful you"
Education
Associates of Science Fitness Professional Degree Fitness and Wellness www.traintogetfit.com I obtained my degree from college with an emphasis in physical education and became a certified Athletic Trainer.
Bio