THE PERSONAL TRAINER CONNECTION!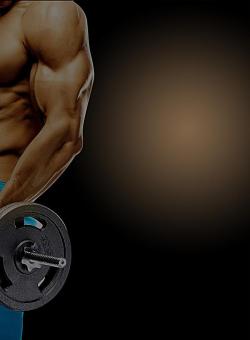 Specialties
Strength Building
Body Building
Weight Loss
Rehabilitation
Metabolic Training, Athletic Con
Training Locations
home
work
gym
studio
Online/Telephonic Programming
Certifications
Educated in Classic Fitness & Bodybuilding Mentors For Classic Training Methods: Steve Reeves Vince Gironda Bruce Lee Arthur Jones
Personal Trainer Overview
What is Metabolic Bodybuilding? Simply, it's basic science-based programming. I like to call it "Combo" training where you are combining different training modalities into one workout to create the perfect storm for anabolism (muscle growth) and fat loss while improving the functionality and health of the body in the process. The uniqueness of Metabolic Bodybuilding is that you will very rarely if ever use a "machine" again besides the "human machine". Equipment used includes all types of free weight from barbells, EZ bars, dumbbells, kettlebells and also bodyweight exercises including dynamic tension and static contraction movements. The foundation of Metabolic Bodybuilding comes from "pounding the compounds" which means hitting the compound movements hard and frequently within the workouts which are scientifically proven to cause the greatest release of human growth hormone (HGH) and testoserone in the body. From there you add in the isolation exercises to build the "aesthetic" look. The perfect storm will allow you to optimize your body's genetic potential for muscle growth by giving it the stimulus to do so only 3 times a week, along with proper rest and a Metabolic Lifestyle nutrition plan emphasizing serving sizes vs numbers you will turn your body into a machine! This allows your training to fit into your life, not trying to fit your life into your training which causes people to burn out, get injured, and/or quit! My goal as a fitness coach is to make YOU your own best coach! Currently, I have clients in the United States, Canada, and Australia offering Individualized Metabolic Training and Nutrition Programs, Worldwide Telephonic and Online Coaching, and One-on-One or Group On-The-Road Training Call or Text: (989) 751-1850 Email: metabolicbodybuilding@hotmail.com Facebook: Search "Metabolic Bodybuilding"
Training Philosophy
I don't consider myself a personal trainer, I consider myself an Educator or Health Coach, teaching individuals LIFESTYLE changes, going against the grain of what much of the fitness industry is currently teaching. I am no nonsense when it comes to the agendas and lies being told to the masses when it comes to "Diets" and "Weight Loss" for $$$$$$ which have caused much of the reoccurring illness that is so widespread. My classroom experience as well as years of in gym work, as well as following Classic/Golden Era training principles has given me a wealth of knowledge I would not have following the mainstream industry. I enjoy giving people information about training and nutrition through articles, research, experimentation, etc with the hope that people will learn and implement old school methodology into their training and nutrition. I am very passionate towards health, fitness and sport and I enjoy seeing others reach their goals through classic style 60's era and before Metabolic Bodybuilding and 70-80's era HIT Strength training, both scientifically proven training programs which focus on the basics of strength training. I am glad I have the opportunity to help people through online consultation/programming. My training is geared towards improving the aesthetics, fitness, and health of individuals! I offer FREE phone consultations, so if you would like to talk to me about any topic and/or are inquiring about online coaching feel free to contact me!
Education
Central Michigan University Degree: Bachelor of Science Date of Graduation: Summer 2007 Major: Health Fitness In Preventive and Rehabilitative Programs (Exercise Science) Minor: Nutrition Relevant Course Work HUMAN ANATOMY & PHYSIOLOGY NUTRITION EDUCATION PATHOPHYSIOLOGY APPLIED NUTRITION BASICS IN HEALTH FITNESS ASSESSING NUTRITIONAL STATUS STRESS TEST ADMININISTRATION GERIATRIC NUTRITION HEALTH RISK ID MGMT NUTRITION & PERFORMANCE HEALTH IMPLICATIONS OF OBESITY NUTRITIONAL & HERBAL SUPPLEMENTS
Bio
I am 38 years old. I have a B.S. in Health Fitness In Preventative and Rehabilitative Programs and a B.S. in Nutrition from Central Michigan University which qualified me educationally to work in multiple capacities including: Exercise Specialist Exercise Physiologist Cardiac Rehabilitation Fitness Training/Coaching Prevention/Health-based Training/Nutrition Guidance Nutritionist Eating Disorders