THE PERSONAL TRAINER CONNECTION!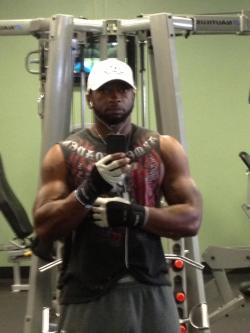 No Chill Fitness
etoyi jones -
(985)5095161
Patterson, Louisiana 70392
Trains both men and women.
contact trainer
Specialties
Strength Building
Body Building
Weight Loss
Certifications
ISSA CERTIFIED Strength and Conditioning Specialist Personal Trainer Bootcamp Instructor CPR certified
Personal Trainer Overview
im very passionate about fitness. my training technique is too push you and motivate you and help you achieve your fitness goals. once you see results and you are satisfied that's when I am pleased and satisfied with my job.
Training Philosophy
I am a firm believer that diet is 90% of fitness, gym is only 10%. Before you can see results you first have to get your diet in order. HIIT is my favorite workouts for weightloss. for strength training I use the two muscles a day workout. Stretching and yoga is very helpful when working out. I am motivated by seeing my clients getting results. once they get pleased and start seeing results it pushed me to motivate them more.
Education
high school diploma
Bio
I like to have fun while training. it makes the workouts better. im also very passionate about fitness, I love when my clients see the results they are looking for. My personality is down to earth and fun living.