THE PERSONAL TRAINER CONNECTION!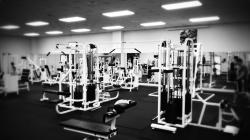 Specialties
Strength Building
Body Building
Weight Loss
Rehabilitation
Aerobics
Kick Boxing
Body Sculpting
Flexibility, plyometrics, weight
Training Locations
home
work
gym
studio
outdoor
Personal Trainer Overview
ET Fitness/Movestrong provides individuals the opportunity to exceed their fitness expectations. I am certified, licensed and insured. You will find that I am an experienced PT ready to help you achieve your goals. Whether it's weight loss or gain, hypertrophy, muscle mass, toning, speed and agility, flexibility, muscle rip, strength and power, endurance, increased lung capacity, (V02 max) and much more, I got you covered. Training with ET Fitness is not just physically beneficial but also mentally and psychologically as well. My services will allow you to feel and see your life change right before your very own eyes!
Training Philosophy
ET Fitness/Movestrong has a vast of fitness skills in all areas of fitness including, weight loss, toning, speed and agility, strength training, hypertrophy training, flexibility training, power training, plyometric training, endurance training, cardiovascular training and a vast of nutrition models and advice. My personal training skills and knowledge will provide you with safety, accountability, motivation, effective results and happiness. I am prepared to develop a program that will meet your needs.
Education
Professional Fitiness Insitute API Fitness Program Manager Las Vegas Bootcamp Participant 3X per year AAU Strength/Conditioning Trainer 12 yrs CPT BBA Specialization in Entrepreneurship
Bio
Northeast H.S. graduate - 1984 API Graduate - 2009 Professional Fitness Institue Graduate - 2010 American InterContinental University - Present