THE PERSONAL TRAINER CONNECTION!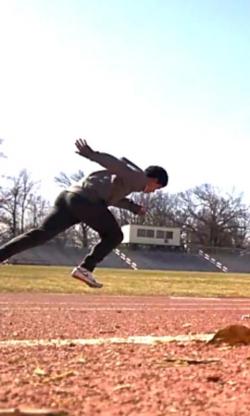 Weight Loss Trainer
Eriq Campbell -
(302) 401-0365
Wilmington, Delaware 19802
Trains both men and women.
contact trainer
Training Locations
outdoor
Rose Hill Community Center
Certifications
NASM Personal Trainer Certification
Personal Trainer Overview
Personal Trainer focused on weight loss. I incorporate high intense workouts, this is the fastest way to lose weight. I stand out from other trainers because I am young and professional, and you should choose me because once you are my client I do all I can to help you achieve your goals.
Training Philosophy
I believe you get out what you put in, I love high intense workouts. I motivate my clients by encouraging them to give %100 and giving them praise, and having them complete the workouts, letting them enjoy the feeling of accomplishment, wanting to accomplish more.
Education
National Academy of Sports Medicine 4 years of fitness classes throughout high school
Bio
I first became interested in fitness in 9th grade, and studied it ever since, while also participating in fitness classes the school had to offer, this is where I learned the majority of the things I know about fitness. I've ran track for 4 years and played football for 2. I do not have a happy go lucky cheerful personality, however I am a happy and positive person, and I am able to make friends very easily.