THE PERSONAL TRAINER CONNECTION!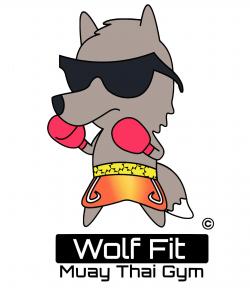 Kru Eric
Eric Watchman -
(505) 554-2265
Albuquerque, New Mexico 87108
Trains both men and women.
contact trainer
Certifications
My Muay Thai training was all received in Bangkok
Thailand with the Muay Thai Alliance. Private training was done under the supervision of the Muay Thai Alliance of Bangkok. Member with NCSF since March 2017.
Personal Trainer Overview
Kickboxing is a martial art that works well to promote exercise, at Wolf Fit we use Muay Thai kickboxing to get members active and learn the art of eight limbs.
Training Philosophy
I started Wolf Fit to get my kids active, and to provide a safe place to practice Muay Thai kickboxing. This has benefitted the brand because members see the gym as a place to feel safe and confident. Wolf Fit provides Muay Thai training and adapts it to exercise designed to get you into a healthier life style.
Education
Muay Thai trainer, with Wolf Fit Muay Thai Gym.
Bio
I'm a small business owner, with a big goal of helping people through Muay Thai. Before I opened my gym, I provided free Muay Thai training at the Thai Buddhist temple here in Albuquerque, NM. I still carry on that practice by offering free classes at my gym every Saturday. This I believe shows my commitment to promote a good outlook on being active and doing something good for someone else.