THE PERSONAL TRAINER CONNECTION!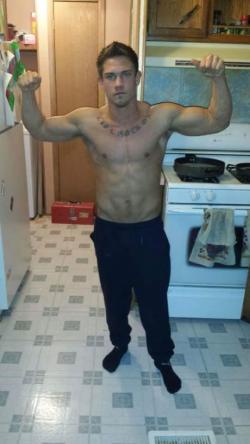 A New Beginning
Drew Duffy -
9612)616-0745
Thousand Oaks, California 91362
Trains both men and women.
contact trainer
Specialties
Strength Building
Body Building
Weight Loss
Rehabilitation
Body Sculpting
Sports Performance
Personal Trainer Overview
I take all my clients Through a corrective exercises and make a program that would be best workout for them to meet their individual goals. I specialize in circuit training, HIIT Training, body builiding, Sports Performance. I will go above and beyond for you to meet your individual needs as a trainer. I will give you exercise to do at home, especially if you come to meet with lower back pain ect. I will teach you and give you designed programs you can take with you for the rest of your life.
Training Philosophy
I believe individuals who eat healthy and do some sort of physical activity 3 days out of the week have a better overall daily life. Exercise does not only help you loose weight, but decrease Depression, anxiety and more!! I have been motivated through seeing individuals gaining their strength and hearing about how they have better life and feel healthier and improving there everyday daily life.
Education
Moorpark college- NASM, ACE Synergy Chiropractic Intership 1 year Sport Fit Westlake Intership 1 year
Bio
I am Drew Duffy, I am 24 years old. I grew up In Hastings, Minnesota. I played hockey from age 5 untill i was 16 years old. I have been into fitness my whole life and I am always educating myself to learn more and gain knowledge to bring to the gym.