THE PERSONAL TRAINER CONNECTION!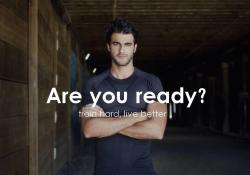 Achieve your goals and enjoy training hard
Diego Calvo -
(323) 304-0772
Los Angeles, California 90036
Trains both men and women.
contact trainer
Specialties
Strength Building
Body Building
Weight Loss
Aerobics
Water training
Certifications
ISSA Glyding workout (Holmes Place Academy) Suspension Training (Holmes Place Academy)
Personal Trainer Overview
The basis of my training is functional training, dynamic, challenging and fun. This training bring your pulse to high levels promoting segregation of growth hormone, which will make you gain muscle and lose fat at the same time, increasing your quality of life due to all the functional movements. For training, I can use from a towel to make resistance, to a parachute!!!! TRX, elastic bands, glydings, kettlebell, agility stairs and battling ropes.
Training Philosophy
My goal with all my clients is be healthy. Not matter what is their goal, we can achieve it by a health training and diet. According to their goals, I design a training plan which is going to change their expectations about training. Weight training Training for old people and kids. Boot camps Suspensión training Nutrition Stretching Aqua training (Aquafit)
Education
Degree about Teacher of Physical Education at University of Valladolid (Spain) Master degree about Human Nutrition and Diet at University of Barcelona
Bio
During all my childhood I´ve bee playing soccer , king sport in Spain, as everybody knows. While I was growing up mostly when I was teenager , I realized that my body not developed as the rest of the boys of my age. From that time in my life, I started to read magazines and books about musculation to figure ot how I could develop my body. From that day, my passion is fitness. Seeing how body works, what we need to eat and what kind of training we should is more appropriate according to ours features. Fitness is my life, it´s my motivation and is my lifestyle. I´m lucky working in my passion, help people change their lifestyle to feel better, is the most beautiful and motivational job ever. Share with people my knowledge and be part of their change is payless. After work in Madrid, Barcelona and Paris, I move to Los Angeles to spread my network. I offer a high quality service in your place according with your goals with a very flexible schedule.