THE PERSONAL TRAINER CONNECTION!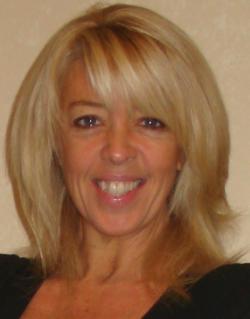 Personal Trainer/Fitness Instructor
Diane Nunez -
732-977-2888
Holmdel, New Jersey 07733
Trains both men and women.
contact trainer
Specialties
Strength Building
Weight Loss
Pilates
Aerobics
Spin
Kick Boxing
Body Sculpting
Certifications
AAAI/ISMA for Aerobics and Personal Training B.A.S.I for Pilates Mad Dogg Athletics for spinning
Personal Trainer Overview
I am a highly motivated and enthusiastic trainer. I never let my clients give up on themselves. I can be doing a boot camp style workout or a regular strength training/cardio session. I am a big fan high intensity interval training.
Training Philosophy
I believe you cannot train everyone the same way. We all have different needs and goals. I believe in completely challenging my clients and encouraging them to get to the next level of fitness. Change occurs in the body when you mix it up. I like to confuse the muscles so the client does not plateau. I encourage my clients to follow a clean eating regime as that is 80% of your weight loss success. I am a Pilates teacher so I encourage working on core musculature as well as balance, both in females and males. I motivate my clients because they see I am motivated and I have a huge passion for fitness. I want to teach everyone the importance of a fit and healthy body!
Education
Bosu training, Pilates, weight training, boot camp, group fitness, cycle
Bio
I am a single mother of 2 children and have a huge passion for fitness. I teach 12 classes a week and run a Pilates business out of my home. I have been teaching group fitness for 8 years and personal training for 7! I currently work in 2 gyms and I also travel home to home to meet clients needs. I am known to motivate!