THE PERSONAL TRAINER CONNECTION!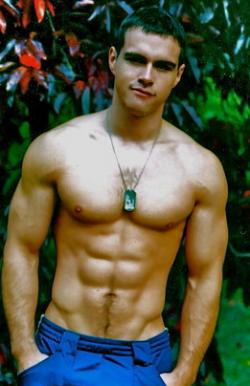 Specialties
Strength Building
Body Building
Weight Loss
Rehabilitation
Certifications
AMerican Council on Exercise
CPR/AED certified.
Personal Trainer Overview
I started personal training full time back in 2002 after spending 4 years in the Marine Corps. In the last 8 years of my career, I have worked strictly in the field of personal training. I'm not a trainer working other jobs who does this for a little extra money on the side. Personal training is and always has been my life goal. With over 16,000 sessions experience, my skill set is as tightly refined as they come.
Training Philosophy
I enjoy working with one's own body weight. Think of Yoga meets gymnastics. My clients love it too because I keep it fun and challenging at the same time. Although, I do touch on traditional resistance training with weights, my goal is not to reiterate things that you may already know. My programs not only teach you how to perform an exercise, but how to perform it in the most creative and challenging ways. This keeps the program fresh for months at a time. In fact, my program is so diverse, it takes about 3 months before you will repeat anything. Even then, I will still incorporate new techniques.
Education
Each year I attend 100's of hours of seminars and conferences (IDEA / ACE). I spend a lot of time reading or viewing whatever fitness related media I can get my hands on. It's interesting! For the last 2 years, I have been the fitness columnist for The Southwester, a free newspaper distributed throughout Washington DC.
Bio