THE PERSONAL TRAINER CONNECTION!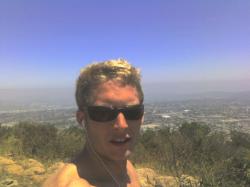 Full Circle Fitness Coaching - Fitness with Purpose
Derek Motsinger -
619 889-3708
San Diego, California 92103
Trains both men and women.
contact trainer
Specialties
Strength Building
Weight Loss
Rehabilitation
Functional Training, Holistic Li
Certifications
N.A.S.M.–OPT N.A.S.M.–PES A.C.S.M.–HFI N.S.C.A.–CPT
Personal Trainer Overview
A customized approach in our private studio, specifically designed for functional training, weight mgmt, mobility, corrective exercise, nutrition & lifestyle.
Training Philosophy
Whether to look and feel healthier, increase vitality or alleviate chronic musculoskeletal pain, Full Circle Fitness Coaching provides the total training environment to suit your needs. We use a holistic approach utilizing objective physical measurements, optimizing nutrition through Metabolic Typing and implementing behavioral change to help you reach your physical, mental and spiritual capacity.
Education
BS-Kinesiology C.H.E.K. Practitioner II Holistic Lifestyle Coach II
Bio
When I began working out at the age of 14, I discovered the rewards of this positive habit, first in honing my body and later in improving my mental and spiritual outlook. By the time I graduated from high school I knew that I had a passion to help others discover the benefits that I had experienced and I decided to pursue personal training as a career. I moved from northern California to San Diego to study kinesiology, graduating with a Bachelor of Science from San Diego State University in 2005. While pursuing my degree, I began working as a personal trainer at a popular corporate gym and within a year obtained three certifications from NSCA, NASM-OPT, and NASM-SFS. I continued my pursuit for education and went on to receive certifications from NASM-PES and ACSM-HFI. On paper I was one of the most highly qualified trainers at my gym, but I wanted to know how to better help my clients get the results they needed. I was not satisfied with being a rep counter. Another trainer who I saw was making people happy, ridding them of physical ailments, and getting lasting results introduced me the CHEK Institute, When I graduated from SDSU I received admission into CHEK's Exercise Coach program as a graduation present from my mother. While my degree, other certifications, and experience provided a solid foundation, my training work with the CHEK Institute has really allowed me to help my clients get the results they needed. I gained the insight to vary my approach to meet the needs of many different types of people who want to live a richer, more active life. I have advanced through additional certification courses at the CHEK Institute, and am now a CHEK Practitioner Level II. Being a CHEK Practitioner II gives me the capabilities to deal with a wide variety of clientele, with a better plan to succeed. Understanding that it is just as important to properly coach people on their habits outside of the gym, I have also studied CHEK's Holistic Lifestyle Coaching program, and am currently certified as a Holistic Lifestyle Coach Level II. This has given me the tools to assess and advise my clients on particular lifestyle habits that can significantly influence their goals and health. After more than four years as a trainer, I recognized the need to create a better environment for my clients than I could at the gym where I worked. Together with my friend and fellow CHEK Practitioner, Josh Maness, we have established a private training studio where we provide optimal one-on-one training for people committed to improving their physical well being. Here we have created a focused, energetic environment where we can help everyone from athletes seeking to enhance peak performance to people overcoming chronic ailments. I'm now able devote the individual attention and consideration necessary to keep my clients moving forward towards a happier, healthier life. I feel truly grateful and blessed to finally be in a position where I am playing a pivotal role helping others gain the tools to experience a life as rich and wonderful as I have.