THE PERSONAL TRAINER CONNECTION!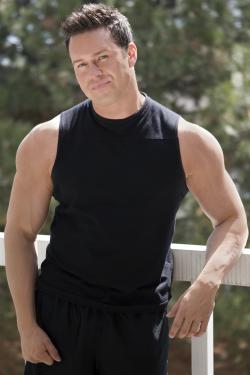 personal fitness training, boot camps
david krainiak -
313-247-8533
Northville, Michigan 48167
Trains both men and women.
contact trainer
Specialties
Strength Building
Body Building
Weight Loss
Yoga
Pilates
Kick Boxing
Body Sculpting
Training Locations
home
gym
studio
work
outdoors
Certifications
David has acquired over 12 certifications Including: •NLP practitioner •Sports Hypnosis •Clinical Hypnotherapy •EMT Training •Advanced First Aid •Core Training •CPR Certified •Tony Robbins Mastery University •Lifestyle and Weight Management Consultant •Member of the American Council on Exercise
Personal Trainer Overview
Training Philosophy
My training philosophy is one that embodies health, fitness and overall wellness. That is only achieved through physical training, proper eating and living a healthy lifestyle. I also believe in getting results quickly! If you have been training for months and not getting real results then you are probably wasting a lot of valuable time. If you, like me, value your time then you will like my 3 in 1 training philosophy. In Fact, my training methods have been proven to get people the quickest results in the shortest amount of time...as much as 9x faster results. My training is safe, quick and effective.
Education
David is a highly qualified and multi-level fitness instructor. He attended college for Exercise Science and has a Business Degree almost completed. He continuously educates himself and is currently a NESTA Certified Adventure BootCamp Instructor.
Bio
David Krainiak is the Owner/ Head Instructor of Southern Oakland County's Adventure Boot Camps. Also, David is Program Director and Owner of the Northern Oakland County Adventure Boot Camp locations. David K was born and raised right here in Detroit. He has over 15 yrs of health and fitness experience starting back in his earliest years playing sports and competing in martial arts as a kid. He grew up in a very athletic environment and always had a passion for health and fitness. David is very active physically as well as in the community. He is a competitive fighter, trains regularly and is active in fitness events and charity runs. His company (David K Enterprises Inc) is working with other professionals in Michigan to innovate new fitness and health programs for adults as well as our kids to make Michigan a healthier and leaner state. David is also a published free lance writer and spends a portion of his time writing articles for various publications. Stay tuned to a lot of new and exciting things coming to Michigan. "Hi, I want to give a friendly welcome to the ladies of Michigan. I look forward to seeing you in our next Adventure Camp. Besides wonderful results you can easily look forward to a lot of fun, variety and a great network of supportive friends. See ya soon!"