THE PERSONAL TRAINER CONNECTION!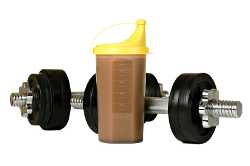 david hidy -
5174102915
Eaton Rapids, Michigan 48827
Trains both men and women.
contact trainer
Specialties
Strength Building
Body Building
Weight Loss
Personal Trainer Overview
Training Philosophy
my training methods are weight training, cardio, nutrition and diet. my motivation for my clients is that everyone has to start somewhere even Mr. Olympia. i changed my life around with the knowledge i taught myself in my past years of working out i have over came many obstacles and set high school records.
Education
high school graduate. still attending college i will be a senior this fall, i am studying fitness management and exercise science.
Bio
ive been into fitness sine i was 15, growing up i was a heavy over weight kid, i weighed 275 pounds in 8th grade. for Christmas my parents got a we weight set and i loved it, i used it everyday and i became obsessed with working out but growing up i had no knowledge of what i was doing so i learned everything on myself. the end of my freshman year of high school i weighed 200 pounds. people noticed how much i have changed and bigger i have got with my muscles and i loved that feeling. from that point on i figured out what i wanted to do with my life. i wanted to be a personal trainer and change peoples lives around. i trained some of my friends and they have made a huge transformation and i did some online training as well.