THE PERSONAL TRAINER CONNECTION!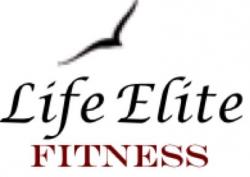 Personalized Fitness Trainer
DANIEL BOWERS -
(719) 648-7247
Colorado Springs, Colorado 80918
Trains both men and women.
contact trainer
Specialties
Strength Building
Weight Loss
Rehabilitation
Body Sculpting
Certifications
Personal Training Certifications: NCCPT
AFAA Specialty Certifications: AFAA Fighting Obesity
Lifestyle Weight Management.
Personal Trainer Overview
I work in naturale pattern with the body, I focus on push/pulls and work on inner muscles to outward muscles. The purpose of training is to balance the body back to is natural state. I don't work in extreme I work on the clients consistent progress to their individual goals. Everybody is different form the inside to out. My program is consistently different with the individual needs.
Training Philosophy
Extremes are NOT good, they are what throughs the body out of balance. My Primary focus is to be functionally fit for everyday life, and to live a healthy lifestyle that is attainable.
Education
University of Colorado: Bachelor degree in Leadership Communications. Oklahoma City University: Studies in Dance Performance, and Entertainment Business.
Bio
I was a natural athlete from a very young age, I focused my athleticism with my creativity and started participating in performing arts. While in college I gained a passion for helping people get the most out of their life, and had a calling to help people get into better physical health. I have focused my training on helping individuals get what they want out of their bodies and to maintain those demands.